Letter to the Editor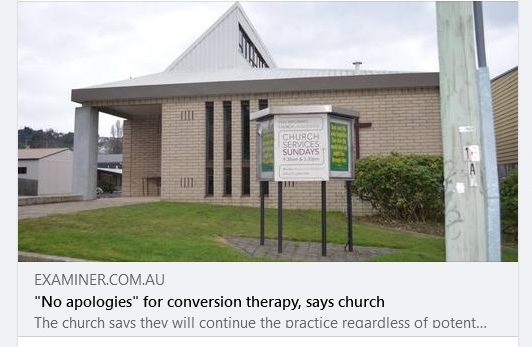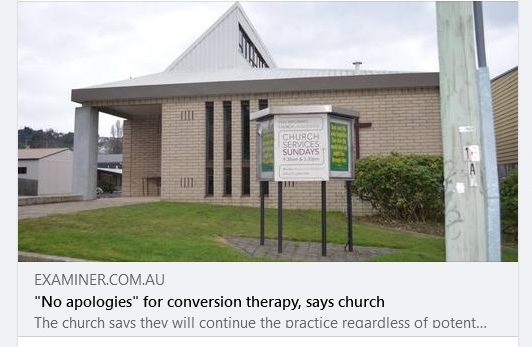 In response to this story in today's Examiner, I've sent the following letter to the editor. If you're interested in reading my full submission to the Tasmania Law Reform Institute, you can find it here.
*****************************************
Dear editor,
In the August 30 article, "No apologies for conversion therapy," our church was referenced as a body that admits to having "carried out SOGI conversion practices." I want to emphasise: our church does not provide exorcisms, electroshock therapy, psychoanalysis, reconditioning, or aversion therapy. We simply hold out the same hope God offers to all people: forgiveness through Jesus Christ and grace to change. However, by simply praying and preaching the Bible, the Issues Paper prepared by the Tasmania Law Reform Institute would have you believe that we are engaged in "SOGI conversion practices." The reality is that we simply carry out Christian ministry as it has historically been done. Finally, the article states that we were contacted for comment. Yet when I responded your reporter did not return my e-mail.
Rev. Dr. Wes Bredenhof
Free Reformed Church of Launceston