How COVID Changed My Preaching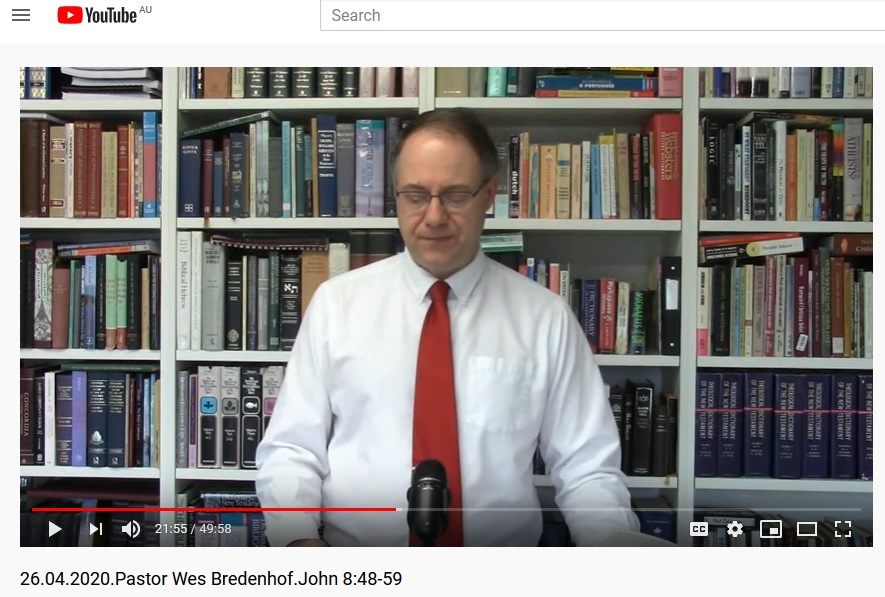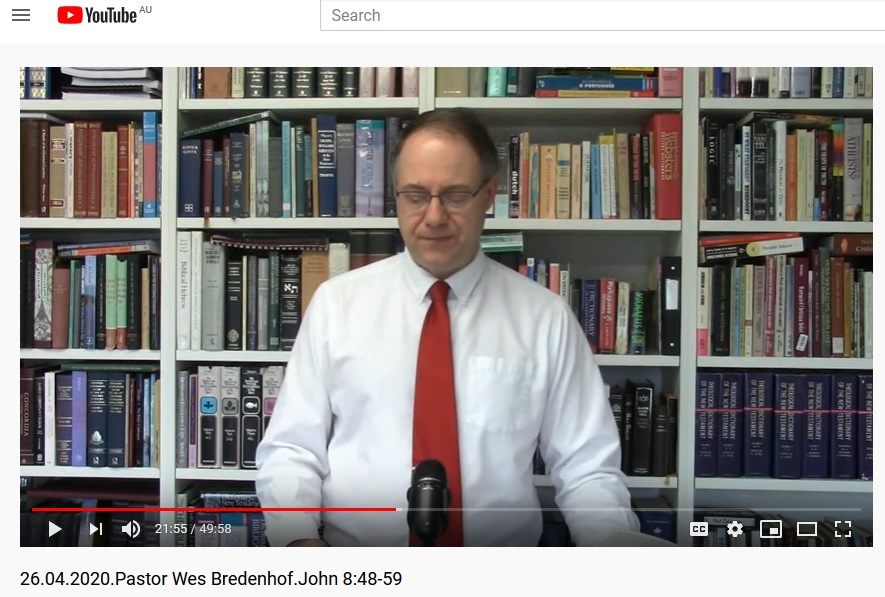 The last few months have brought my preaching to a turning point. COVID-19 opened my eyes to some problems I needed to address. While I was saddened with not being able to gather for public worship, some good seems to have come from it.
Three things conspired to bring about a change in the way I approach the delivery of my sermons.
At the beginning of the pandemic, I was doing live-streamed messages from the church building. My family was at home watching those along with everyone else in the congregation. Eventually, those live-streamed messages moved to my living room. My family watched me live in person, while the rest of the church watched through YouTube. However, we soon found that there were issues with the live-stream coming from our home. The stream was inconsistent and so a lot of viewers had stuttering and buffering problems. To address that, I moved to pre-recording the messages. Now I was recording the messages on Saturday mornings and then uploading them to YouTube. Then they'd "premiere" at 9:30 and 3:30 on Sunday. Now, along with my family, I had to watch myself preach.
That was painful. Many preachers, I think, can relate to the agony of watching yourself preach. It's awkward and embarrassing. You see all the flaws, not only in the message itself, but also in the delivery. I tried to disassociate myself as I was watching, pretending I was watching someone else, but that didn't really work.
To further drive the point home, I got to a point where I needed a break. I'd been going hard since the beginning of the pandemic and I needed a week off. My elders graciously arranged to find a recording of another pastor and upload that for the congregation's edification in my absence. So, that Sunday morning and afternoon, I watched another colleague preach. It was a colleague I highly respect, whose delivery is spot on every time. They say you shouldn't compare yourself to others, but whoever "they" are, they're not realistic. I did compare.
The second thing that conspired to change my delivery was Zoom. I went into the pandemic with an intense antipathy towards video chats and conference calls. I still don't like them. But here we were forced to use Zoom not only for consistory meetings, but also for catechism classes. At the moment, we're still using Zoom for catechism, though I hope that'll change in the next month or so.
But it was especially the catechism classes that got me thinking. I ran it like this: my students were all muted when they signed on. Using my lesson plan, I would teach. I give them opportunities for questions periodically but, unlike being in a physical classroom setting, they seldom ask anything. So it ends up being me talking for 30 minutes straight. When you have to talk for 30 minutes straight just talking off of notes, there needs to be some ability for public speaking. I could do it.
Finally, this year I've been doing a lot of reading about preaching. Some of the authors I've read have addressed the point of delivery and how to do that most effectively. They suggested concrete ways I could improve.
For the last 20 years, I've almost always taken a full manuscript into the pulpit with me. I did that partly because I believed in preaching with the most precise words possible. I also didn't want to go around in circles, I didn't want needless repetition, and I wanted the sermon to flow smoothly from one thought to the next. A full manuscript definitely helps rigidly control those things. The downside to having a manuscript on the pulpit is that your attention can be more fixed on it than on the people to whom you're preaching. Eye contact can suffer; presentation can be artificial or stale. The impression could be that you're just reading from your manuscript. Is that really preaching?
So recently, I've begun preaching from a two-page outline instead. After I'm done my exegesis, I prepare a draft of the outline. From that draft, I then prepare a manuscript. I review the manuscript a couple of times and then make adjustments to the outline. Through the whole process I pray that the Holy Spirit will give me the right words I need to say on the pulpit, gleaned from my preparations.
As I walk away from preaching from an outline, I feel that the preaching is rougher, more imprecise. Transitions from one thought to the next don't always go as smoothly as I'd like. But I'm told that the outline slows me down (which is good — I often tend to speak too fast from a manuscript) and it improves the eye-contact and connection with the congregation. I've watched part of one of these sermons and it's still painful to watch, but better than what I was doing before.
It's still early days in this new approach for me. Hopefully with time and practice I'll become more proficient at speaking from an outline. It's true that God can strike straight blows with a crooked stick — I'm sure he's used my preaching from a manuscript in the past, just as he might with any colleague who's doing that too. However, I think of 2 Timothy 2:15, "Do your best to present yourself to God as one approved, a worker who has no need to be ashamed, rightly handling the word of truth." A pastor always has to do his best, always has to seek to improve. The glorious gospel we preach deserves nothing less. God used a tiny virus to teach me that big lesson.