SSM Not the Real Issue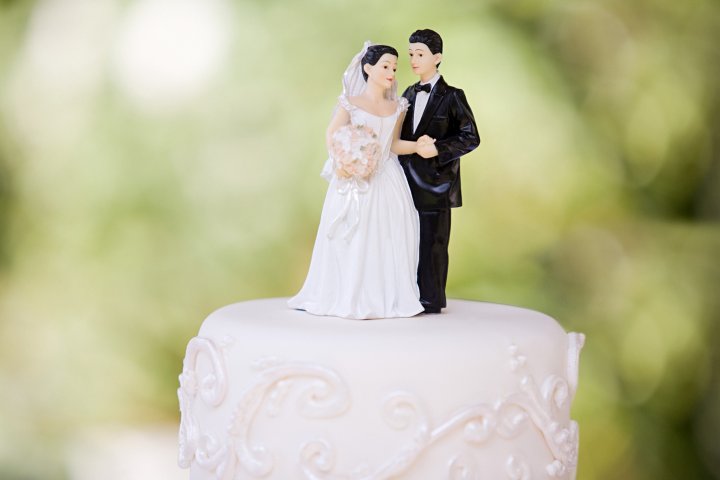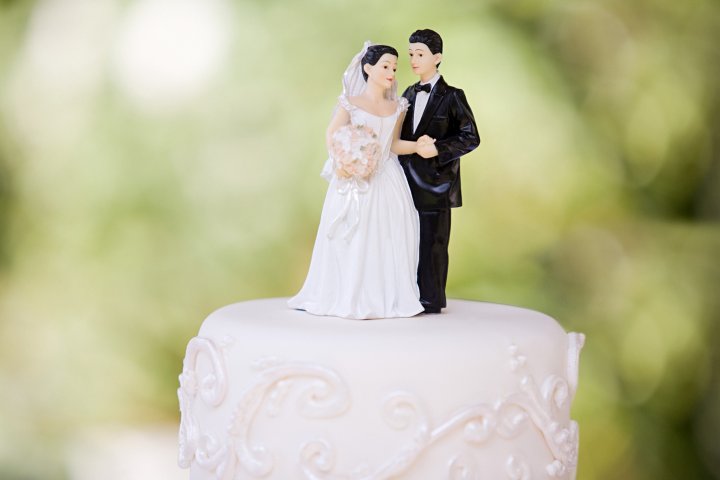 If you're just tuning in, Australia is in the midst of an enormous national discussion on marriage. Today ballots are being sent to all eligible Australian voters asking whether marriage should be redefined to include same-sex couples. Voters are to tick the "Yes" or "No" box and then mail it back to the Australian Bureau of Statistics, who will announce a result on November 15. The debate about this matter has been robust but also, sadly, at times uncivil.
Christians need to realize something important about this debate. The real issue is not marriage. The abandonment of the traditional view of marriage is just a symptom of a far deeper problem in Australian society (and Western society as a whole). What we are witnessing is a clash of worldviews. There is a worldview informed by the Bible, and then there are a host of unbelieving worldviews lined up against that worldview. It's not just about one issue — dig a little deeper and you'll find that there is disagreement about many more things. In fact, there's disagreement on almost every fundamental thing.
So what is a worldview? It's simply the way one views the world. It's a complete package of beliefs about all kinds of important things. For example, a worldview includes how you perceive history: does it have a beginning and an end? Is there someone in control of it? A worldview includes how you think about ethics or morality: are there absolute moral standards? How does one define them? A worldview includes how you think about God: is there a personal God, a Creator distinct from his creation yet involved with it? It involves how you regard humanity: are we distinct from animals or to be included with them as simply more evolved animals? It involves all those things, and far more.
The foundation for a Christian worldview is in Proverbs 3:6, "In all your ways acknowledge him, and he will make straight your paths." The Christian's worldview starts with wisely acknowledging God and what he says in his Word as public, objective truth. All unbelieving worldviews start with the human being as an autonomous agent — you're a law unto yourself. It's the Satanic lie told to Eve in the Garden of Eden: you don't need God. You make up your own mind as to what is true and good. These completely different foundations mean that these worldviews typically go in completely different, usually antithetical, directions.
The Christian believes that there is a personal Triune God and he is not silent. He has revealed himself in the inspired, infallible, and inerrant Scriptures of the Old and New Testament. Unbelieving worldviews are at best skeptical about such a God and the possibility of trustworthy revelation from him. Christians believe that morality is directly connected to the character of this Triune God. What is right and wrong is defined by his very nature as revealed in the Bible. Unbelieving worldviews can be dogmatic about right and wrong too, but ultimately morality is defined either by the whim of the individual or of society — there is no firm foundation for absolute right and wrong. Christians believe that human beings are creatures. We were created by God in his image, and therefore all human beings ought to be treated with dignity and respect. Unbelieving worldviews simply regard human beings as another species in the animal kingdom. Yes, more highly evolved, but not essentially as of more worth than any of the other animals. Ironically, despite that view, unbelievers can be quite insistent on human rights, but that kind of talk is just writing cheques that their worldview can't cash. Christians also believe that human beings today are fallen creatures, rebels against the Creator who notices rebellion and will punish it. People need the redemption, healing, and forgiveness available in Jesus Christ. Unbelieving worldviews maintain that we are all essentially good and getting better. There's definitely no need for divine intervention or rescue, because there is no ultimate justice.
When it comes to marriage, Christians come at this from within this total worldview package. Marriage is included in our total way of looking at the world, a worldview based on God's revelation in the Bible. We believe in creation — that God created the first man and the first woman and brought them together in marriage. He instituted marriage as a lifelong commitment between one man and one woman. We believe that some things are right and other things are wrong — and it's not determined by how we feel or what society thinks. There is an absolute standard for morality that's been given to humanity in the Bible. You see, it's not just a different view of who should be allowed to get married. We inhabit totally different ways of looking at the world. If there's to be a way forward, we have to find a way to identify and discuss those different worldviews.
But how? Let me make a couple of brief suggestions.
One is that believers be up front about why they stand where they do. We need to make it clear that we think as we do because we're Christians and because we have a worldview based on what the Bible teaches. If unbelievers dig deeper, they'll find that we have all kinds of disagreeable beliefs about God, humanity, history, biology, ethics — and they're all part of who we are as Christians. For us to deny any one part of that package is to deny the whole. It's the whole package which gives us a coherent and consistent worldview.
Another suggestion is that we ought to learn the art of asking the types of questions that expose unbelieving worldviews as bankrupt. For example, when we hear someone talk about "marriage equality" as a human right, then let's talk about human rights. Let's ask where human rights come from, whether they're absolute, who defines them, why it should be regarded as evil if someone violates them, etc. We need to ask the questions in such a way that the unbeliever, with his or her answers, is brought to the inevitable conclusion. For help in learning how to do this effectively, I highly recommend Tactics, by Gregory Koukl (see my review here).
Our ultimate goal is not to win a debate about same-sex "marriage." Ultimately, our goal is to persuade people to the Christian faith, to be God's instruments to lead them to Christ. We want the unbelievers in our lives to see that their worldview is a vain fantasy that can't account for the way the world really is. We want them to flee their destructive fantasies and get into the real world where there is a real God who really reveals himself in the Bible, and who really sent his Son to redeem us from our foolishness.
"For though we walk in the flesh, we are not waging war according to the flesh. For the weapons of our warfare are not of the flesh but have divine power to destroy strongholds. We destroy arguments and every lofty opinion raised against the knowledge of God, and take every thought captive to obey Christ…" — 2 Corinthians 10:3-5