Book Review: A Well-Ordered Church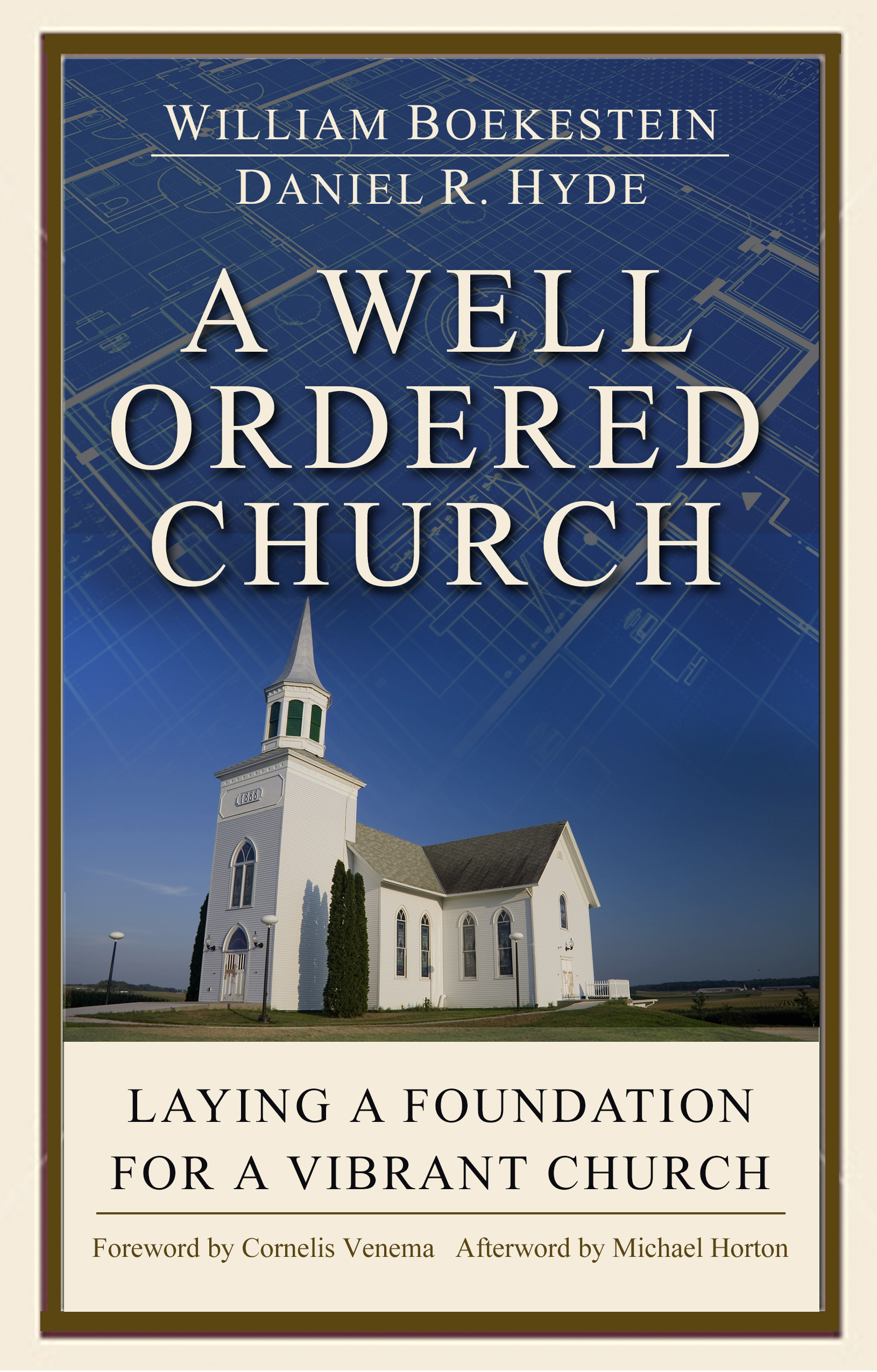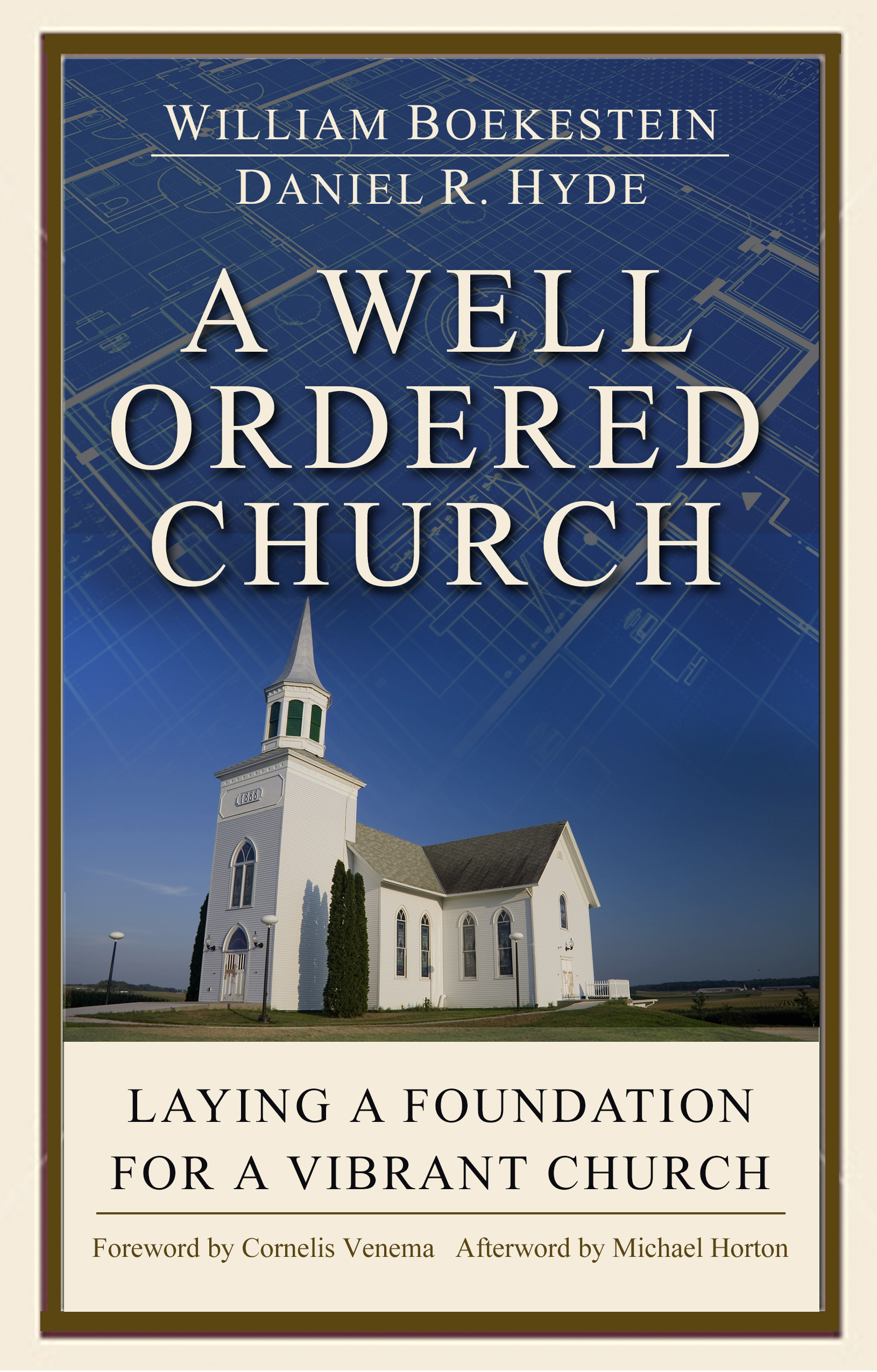 A Well-Ordered Church: Laying a Solid Foundation for a Vibrant Church, William Boekestein and Daniel R. Hyde, Holywell, England: Evangelical Press, 2015.
There is always a need for books dealing with the doctrine of the church. Not only do those who've grown up in a Reformed church need new and timely treatments of this subject, but also those who are just coming on board to the Reformed faith. Both the newly-planted and the long-rooted need to have a solid biblical guide to what it means to be a church of Jesus Christ. This book fills that niche.
The authors are experienced pastors and writers. Rev. Daniel Hyde has been the pastor of Oceanside URC in California for several years. Rev. William Boekestein has been the pastor of Covenant Reformed Church (URCNA) in Carbondale, PA for some years, but has recently accepted a call to Immanuel Fellowship Church in Kalamazoo, MI. Both authors have extensive background in working with people new to the Reformed faith. Both have written several well-received books.
The book looks at the church under four main headings. In Part 1, "Identity," the authors explain who and what the church is, especially in relation to Jesus Christ. In Part 2, "Authority," the notion of office is explained and applied. Do the office bearers in Christ's church bear any authority at all and, if so, are there any limits to their authority? Part 3 discusses "Ecumenicity" and the connections between churches. The final part deals with "Activity." Here Boekestein and Hyde deal with the various callings of the church: teaching, worshipping, witnessing, and discipline. Generally speaking, readers will find faithful Reformed thoughts throughout this volume. The authors respect and work with our Reformed confessional tradition, give due attention to church history and, most importantly of all, they want to tie everything to Scripture.
I can certainly recommend this book, but with two caveats or concerns. Chapter 5 has a discussion about the perennial issue of true and false church. The authors seem to argue that the Belgic Confession only knows those two categories. However, there is a third category in the Confession that's often neglected: the sect. When Guido de Brès wrote his massive book on the Anabaptists, he consistently called them sects. He fully recognized the great diversity among the Anabaptists (he identified over a dozen groups), but he does not ever refer to any of them as being church, either true or false. Were he alive today, de Brès would likely refer to many of the groups around us with the same terminology: sects. Perhaps this language is offensive to modern sensibilities, but it is the language of our Confession.
In Chapter 9, the authors use the expression "God is the missionary" a couple of times. There's a kernel of truth in that insofar as God is the one who seeks out that which is lost. However, it is an expression that has been liable to misunderstanding and abuse. All of God's purposes in this world for anything and everything can become "mission." When everything is mission, then nothing is mission. Therefore, I would suggest that it is better and more accurate to say that God is the author of mission. Mission originates with God and it is his plan and design for the church to go into the world with the gospel of salvation.
Notwithstanding those concerns, A Well-Ordered Church drives home two essential points: First, the church is not optional. Christians united to Christ must be united to Christ's body. Those who love Christ must love his bride too. Second, because she is the body of Christ, Christ must be honoured as her head and Lord. He must be the one who, through his Word, directs and governs her in all his ways. These two points must never be forgotten and this book serves as a helpful reminder for this generation.