De Brès, the Belgic Confession, and Persecution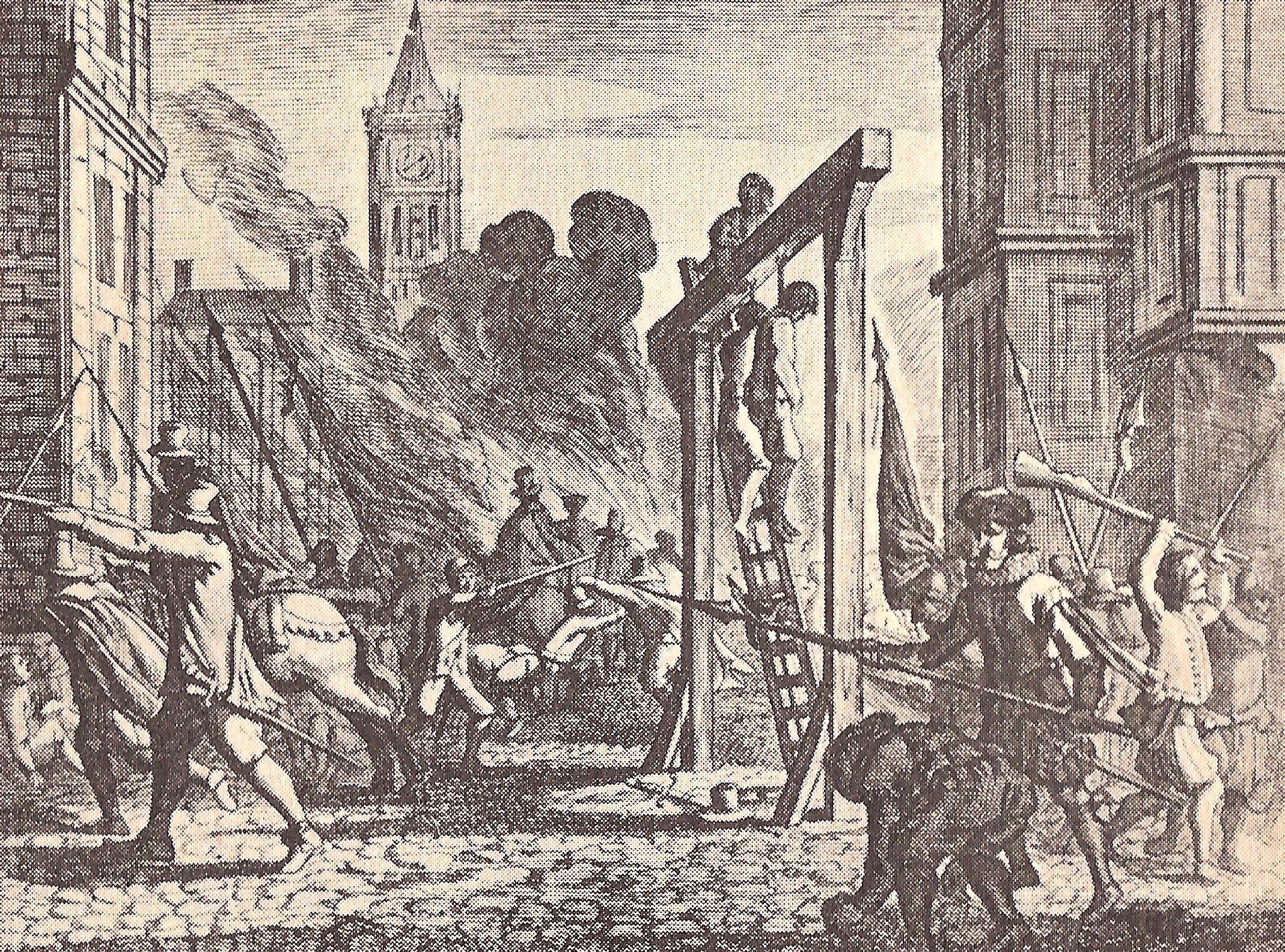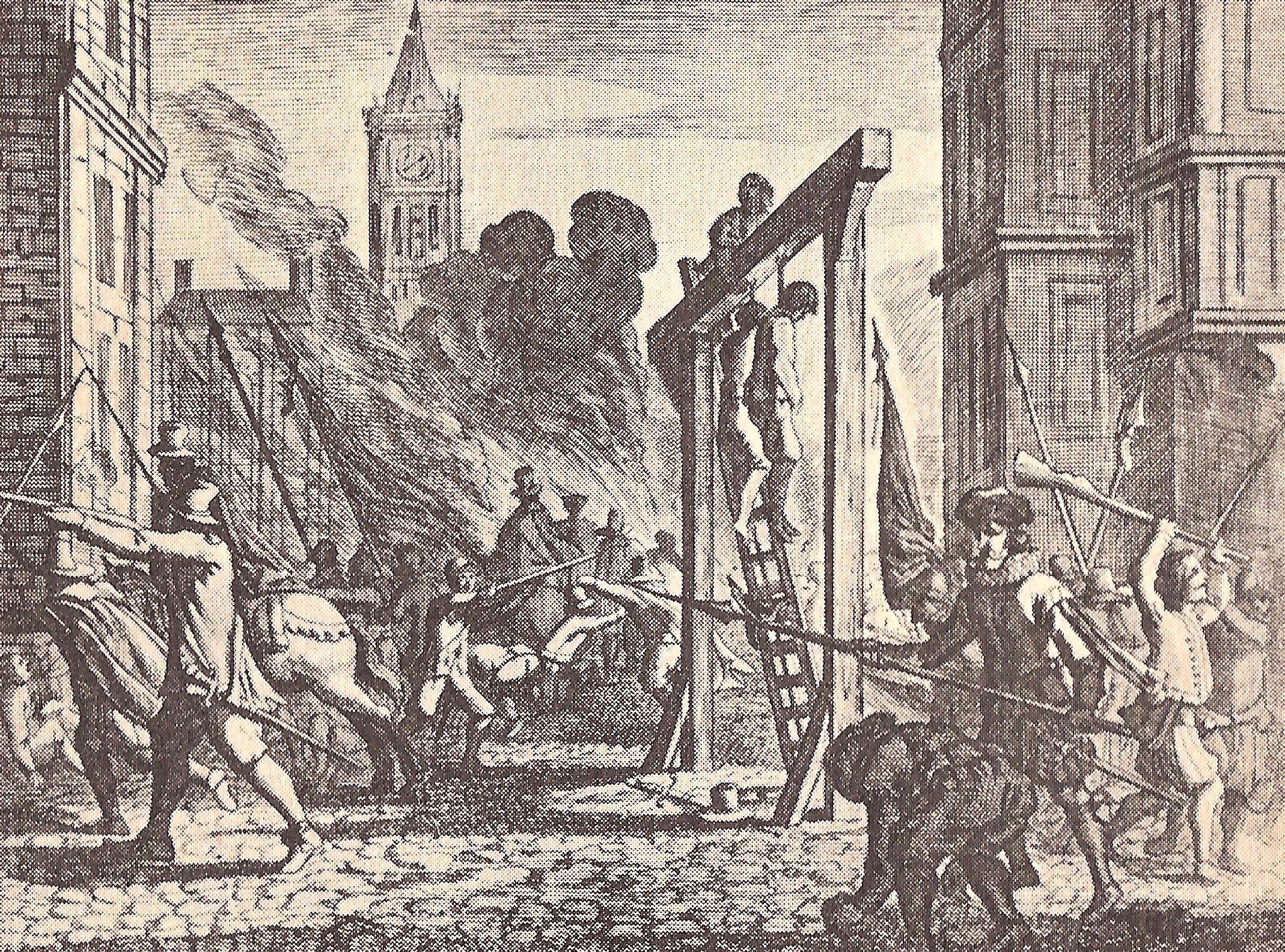 Did you know the Belgic Confession is the only officially adopted Reformed confession written by a martyr? True, other confessions were written by martyrs. The most notable is the Guanabara Confession. It was written in 1557 by three Huguenot martyrs in Brazil – it bears the distinction of being the first Reformed confession written in the Americas. Yet, unlike our Belgic, the Guanabara Confession was never adopted by any church. The Belgic Confession stands alone.
If we closely survey the Belgic Confession, we'll find the themes of martyrdom and persecution pervading it. It's common knowledge that Guido de Brès borrowed heavily from the French Confession of 1559. However, one of the significant differences between the French Confession and the Belgic is the emphasis in the Belgic on persecution and martyrdom. In fact, there is no European Reformation confession as oriented to this subject as the Belgic.
De Brès — A Life on the Run
This is owing to the life and times of its author. After his conversion to the biblical, Reformed faith in 1547, the life of de Brès was marked by persecution. He lived in the Low Countries, which William Monter called the "epicentre of heresy executions in Europe." Because of persecution, de Brès had to flee to England in 1548, one year after his conversion. There he received some theological training.
After things started to become difficult in England too, he returned to the Low Countries in 1552. He became a pastor in Lille, a city where many believers had been martyred by the Spanish authorities. Several members of his church in Lille were martyred during his time as their pastor too. Soon, de Brès himself had to flee again, first to Frankfurt, and then later to Lausanne.
By 1559, there was more religious freedom for the Reformed in the Low Countries and so de Brès returned. He became pastor of the church at Tournai. There he enjoyed relative peace for about two years. Things took a turn for the worse in 1561. The Spanish authorities again cracked down on Reformed believers and de Brès was again forced to run for his life. Shortly before this, he wrote the Belgic Confession for the Reformed churches.
The Belgic Confession and Persecution
As mentioned earlier, the Confession was penned in the context of blood and death. It shows throughout. Our English edition today contains a brief introduction. That introduction is, of course, fairly recent. The original Belgic Confession had different introductory material. It was published as a small booklet. After the title page, there was a poem, likely written by de Brès. It pleads for the ruling authorities to give the Reformed believers a fair hearing. The possibility of another kind of verdict looms in the background.
Then follows the Dedicatory Epistle to Philip II, the Spanish ruler. The theme of persecution and martyrdom permeates this epistle like no other writing of de Brès. This writing is not often quoted, but when it is, usually it is this remarkable passage:
The banishments, prisons, racks, exiles, tortures and countless other persecutions plainly demonstrate that our desire and conviction is not carnal, for we would lead a far easier life if we did not embrace and maintain this doctrine. But having the fear of God before our eyes, and being in dread of the warning of Jesus Christ, who tells us that he shall forsake us before God and his Father if we deny him before men, we suffer our backs to be beaten, our tongues to be cut, our mouths to be gagged and our whole body to be burnt, for we know that he who would follow Christ must take up his cross and deny himself.
That passage speaks powerfully of the determination of de Brès and his fellow Reformed believers.
Right before the actual body of the Belgic Confession, de Brès included "Some passages of the New Testament in which the faithful are exhorted to render confession of their faith before men." Four of the six passages quoted come from a biblical context of persecution, suffering, and martyrdom.
Then throughout the Confession itself we find references to enemies, persecution, and martyrdom. In article 12, we read about the devils and evil spirits who "lie in wait like murderers to ruin the church and all its members…" They wait "to destroy everything by their wicked devices." In article 13, concerning the providence of God, de Brès writes about the consolation this doctrine provides: "In this we trust, because we know that he holds in check the devil and all our enemies so that they cannot hurt us without his permission and will." Article 27 is perhaps the most pointed. De Brès writes of how God preserves the church "against the fury of the whole world." He makes a reference to the reign of Ahab during which "the Lord kept for himself seven thousand persons who had not bowed their knees to Baal." Article 28 continues the theme when it speaks of believers joining the assembly of the church "wherever God has established it. They should do so even though the rulers and edicts of princes were against it, and death or physical punishment might follow." In article 29, de Brès mentions the characteristics of the false church. Among these is the fact that "It persecutes those who live holy lives according to the Word of God." Finally, in the last article, de Brès writes about the last judgment. He says the righteous will be vindicated: "Their innocence will be known to all and they will see the terrible vengeance that God will bring upon the wicked who persecuted, oppressed, and tormented them in this world."
The booklet containing the Confession was concluded with a remonstrance addressed to the magistrates of the Low Countries. In this remonstrance, de Brès called for them to carry out their God-given task of delivering justice. Not unexpectedly, this document also contains the themes of persecution and martyrdom.
The Enduring Testimony of Pastor Guido de Brès
Eventually, de Brès himself faced the gallows. After Tournai, he fled south to France where he served the Reformed churches from 1561 to 1566. De Brès returned north to his homeland in July of 1566, but the following year Spanish repression resumed. De Brès escaped for a time, but eventually was betrayed and captured. On May 31, 1567 he was hung for ostensibly celebrating the Lord's Supper contrary to the commandment of the magistrates.
De Brès left us a beautiful gift with his Belgic Confession. Yet it's also important to remember he was a pastor and as such, he soundly blessed those under his ministry. In his Histoire des Martyrs, Jean Crespin writes of an entire Reformed family that was martyred by the Spanish. The Ogviers were put to death in Lille in 1556. The family consisted of Robert, his wife Jeanne, their son Martin, and their daughter Baudechon. Their pastor had been none other than Guido de Brès.
While they were in prison, Martin Ogvier wrote several letters and Crespin reproduces them, some in full and some in parts. At a certain point Ogvier mentions his pastor:
Flee from those who teach you the wide road, and hold in reverence those who teach the straight way, for it will take you to salvation. This is what our brother G. (whom you well know) has up till the present very faithfully and with exceptional diligence proclaimed to you…
"Brother G." here is a reference to Guido de Brès.
Before he went to be with the Lord, Martin Ogvier spoke to his fellow prisoners and again he mentioned his pastor Guy (Guido) de Brès:
Lift up your hearts, my brothers, take courage, it's done: I've endured the last assault. I pray you, don't forget the holy doctrine of the Gospel and all the good teachings which you have heard from our brother Guy. Show that you have received them in your hearts and not only in your ears. Follow us, we're going on ahead, and do not fear, for God will certainly not forsake you. Good bye, my brothers.
I think that's what every pastor would want to hear if his people were about to face the same death: remember what he preached!
These days we might sometimes wonder whether we're heading into a time of persecution, or maybe even martyrdom. Certainly there is much more anti-Christian sentiment today than, say 25 years ago. Whether intense persecution is on the horizon or not, we like Martin Ogvier, must learn to imitate the boldness of men like Guido de Brès. We can treasure and hold forth our Belgic Confession, a faithful biblical summary, but also a testimony reminding us that the blood of the martyrs is always seed.