The Gospel Under the Southern Cross (5)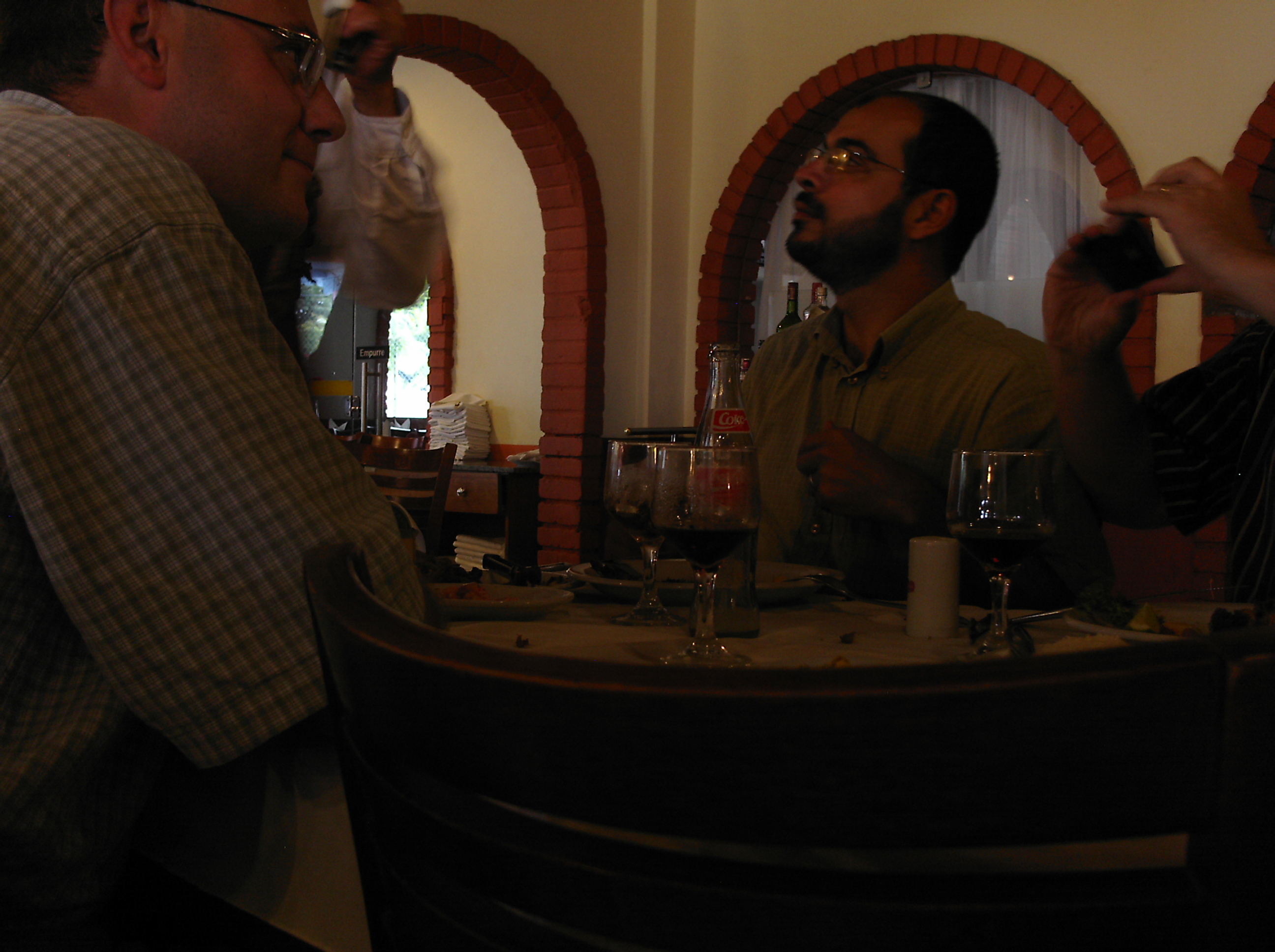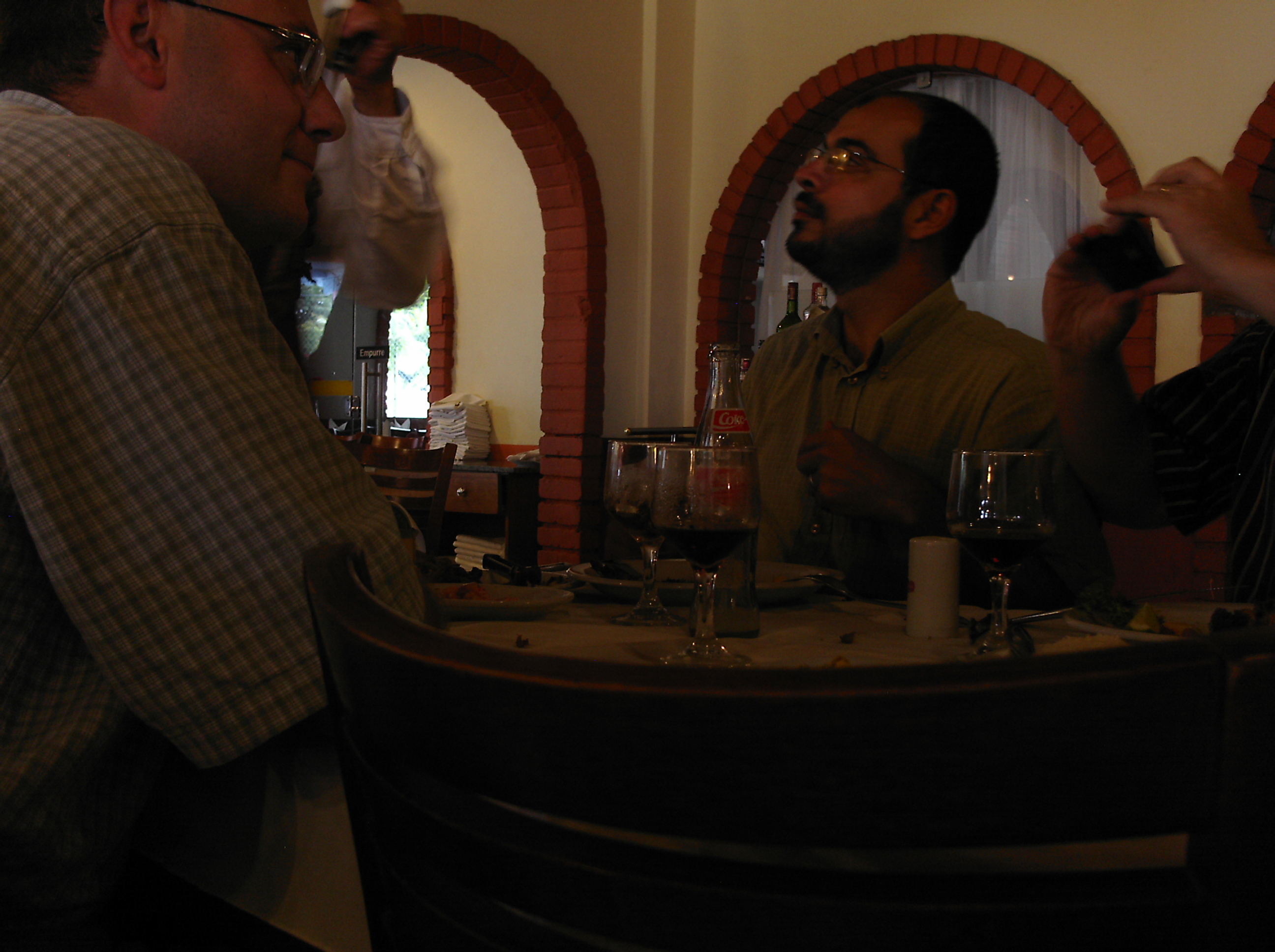 Yesterday had two highlights. Late in the morning we set off for the Recife neighbourhood of Ibura. There we picked up Rev. Adriano Gama. We spent the afternoon with him, beginning with lunch at a local churrascaria. The food was great, but the fellowship was even better. Afterwards, we went to Adriano's house and spent a couple of hours discussing the vision for the future of the work here in Brazil. The man is on fire! It was great to meet someone with a real sense of urgency about the need for gospel ministry. Over and over, he and Rev. Wieske have stressed to me that all of the developments here have not been engineered. They're not the result of carefully planning everything that has to take place. In God's providence, things have just happened. One thing has led to another. And requests keep pouring in from all over Brazil: come over and help us! I can't help but think of what Luther said about the Reformation in his day:
I simply taught, preached, and wrote God's Word; otherwise I did nothing. And while I slept or drank Wittenberg beer with my friends Philip and Amsdorf, the Word so greatly weakened the papacy that no prince or emperor ever inflicted such losses upon it. I did nothing; the Word did everything.
The other highlight from yesterday was the street preaching in Vera Cruz. This took place just down the street from where the church meets. In fact, if you want to see the location, just go to Google Maps and type in, "Vera Cruz, Aldeia, Pernambuco." That 'A' you'll see almost marks the exact location. So how did this street preaching work?
One of the seminarians (also an elder in the church) took the microphone first (we had sound amplification). He introduced the church and told people where it was and when it worshipped and so on. Then Rev. Wieske came forward and he led in prayer. He read the Scripture passage that I was going to preach on (Matt. 5:21-22), and then I came forward. I preached for about 15 minutes or so. Rev. Wieske translated. Then he preached on John 3:14-16. I couldn't understand much of it, but I did hear the Portuguese words for 'sinners,' 'hell,' 'Saviour,' and 'gospel.' I'm sure the Word of God was powerfully proclaimed. Those passing by heard clear and direct calls to faith and repentance. They heard the bad news that awaits sinners apart from Christ, but they also heard the good news of the way out through Christ.
This was a busy street corner. By my estimation, a few hundred people passed by in the hour or so that we were there. Some of them stopped to listen for a few minutes. Afterwards, Rev. Wieske did some follow-up with one of those who had heard the gospel. This was a local shopkeeper, a man who also happens to be the landlord for the church. He was asked if he had heard the messages. He had. He was asked if he understood the message. He said that it was clear and he even went further: he said it was the truth. But when pressed further, he didn't want to leave his sinful lifestyle. He was invited to church. He replied that he would be a hypocrite to come. Of course, he was invited again nonetheless. The man lives and works right next to the church. He can hear the preaching every Sunday morning and evening. Perhaps yet our Sovereign God will bring him to true faith in Christ. We'll be praying for him!