Don't Share Your Faith?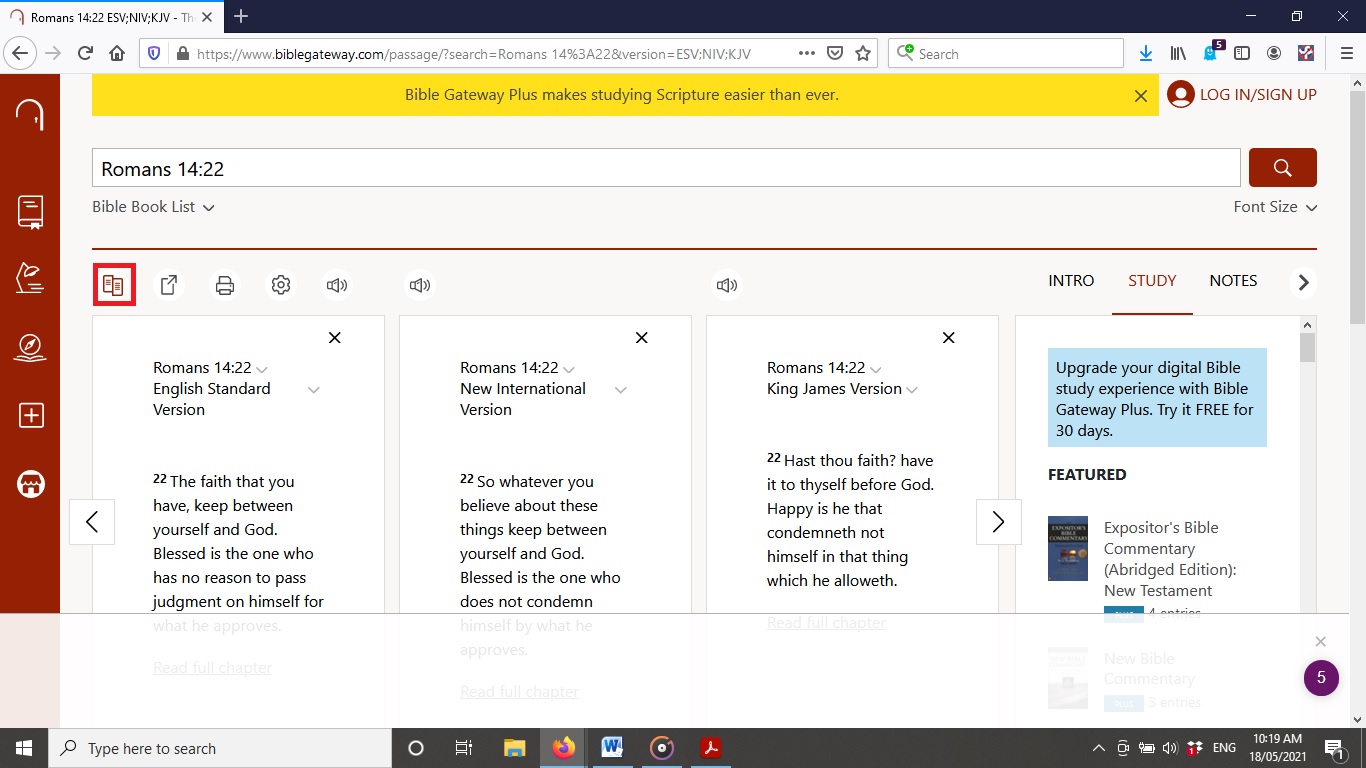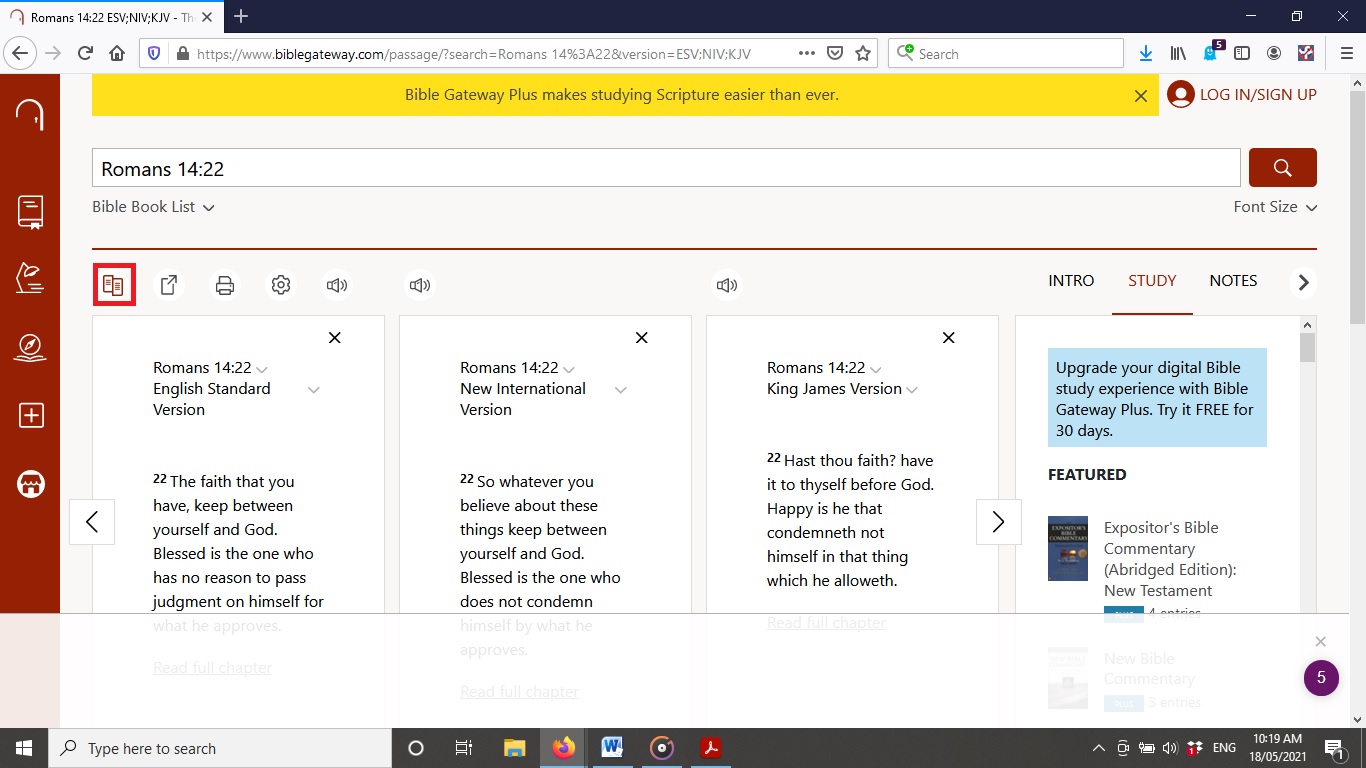 Sharing the gospel isn't only a biblical imperative, it's also something every Christian should instinctively want to do. If you love your Saviour, why wouldn't you want others to hear about him? However, someone could be held back by a Scripture passage which, at first glance, seems to tell us not to share our faith. I'm thinking of Romans 14:22a, "The faith that you have, keep between yourself and God." That could be understood as saying Christians shouldn't evangelize.
When faced with an interpretive issue like this, it's a good idea to look at other Bible translations, especially if you don't know the original languages of Scripture. Above I quoted from the ESV, a translation which attempts to be both literal and readable. The New King James Version is similar: "Do you have faith? Have it to yourself before God." While the first clause becomes a question in the NKJV, it still represents essential a literal rendering of the Greek.
This is an instance where the New International Version is helpful. The NIV leans more to a "dynamic equivalent" approach to translation. In this approach, being literal is less important than being understandable. This approach has its pros and cons. But in Romans 14:22a, the meaning is clearer in the NIV: "So whatever you believe about these things keep between yourself and God." This translation makes it clear this has nothing to do with evangelism.
With the ESV and NKJV, it is possible to discern that from the context of Romans 14:22. The context has to do with convictions about eating clean and unclean foods. However, the word "faith" usually refers to faith in God or in Christ and that can throw us off in verse 22. Sometimes the word "faith" can also refer to the whole body of Christian teaching, as in "the Christian faith." But the Greek word pistis can occasionally also mean "conviction" or "belief about something" and so it is here in Romans 14:22a.
We can learn two things here.
First, we're reminded again that "a text without context is a pretext." You could remove Romans 14:22a from its context and make it sound as if God is telling us not to evangelize. The context helps us see how such an assertion would be erroneous. So remember to always study the context.
Second, we see that there are no perfect Bible translations. I appreciate a lot of things about the ESV, but its literal approach sometimes hinders understanding. I appreciate some things about the NIV, but its dynamic equivalent approach sometimes forces readers to adopt a questionable understanding. The takeaway here is, if you have no training in the original languages, don't study with just one Bible translation. By using two or three together, you may be able to compensate for the blind spots of each one. Bible Gateway has a great tool where you can easily add parallel translations to a passage you're studying. I've highlighted (in red) the button for this function in the screenshot below – it's in the upper left hand corner of the tool bar.