Why Should We Study Scripture Together?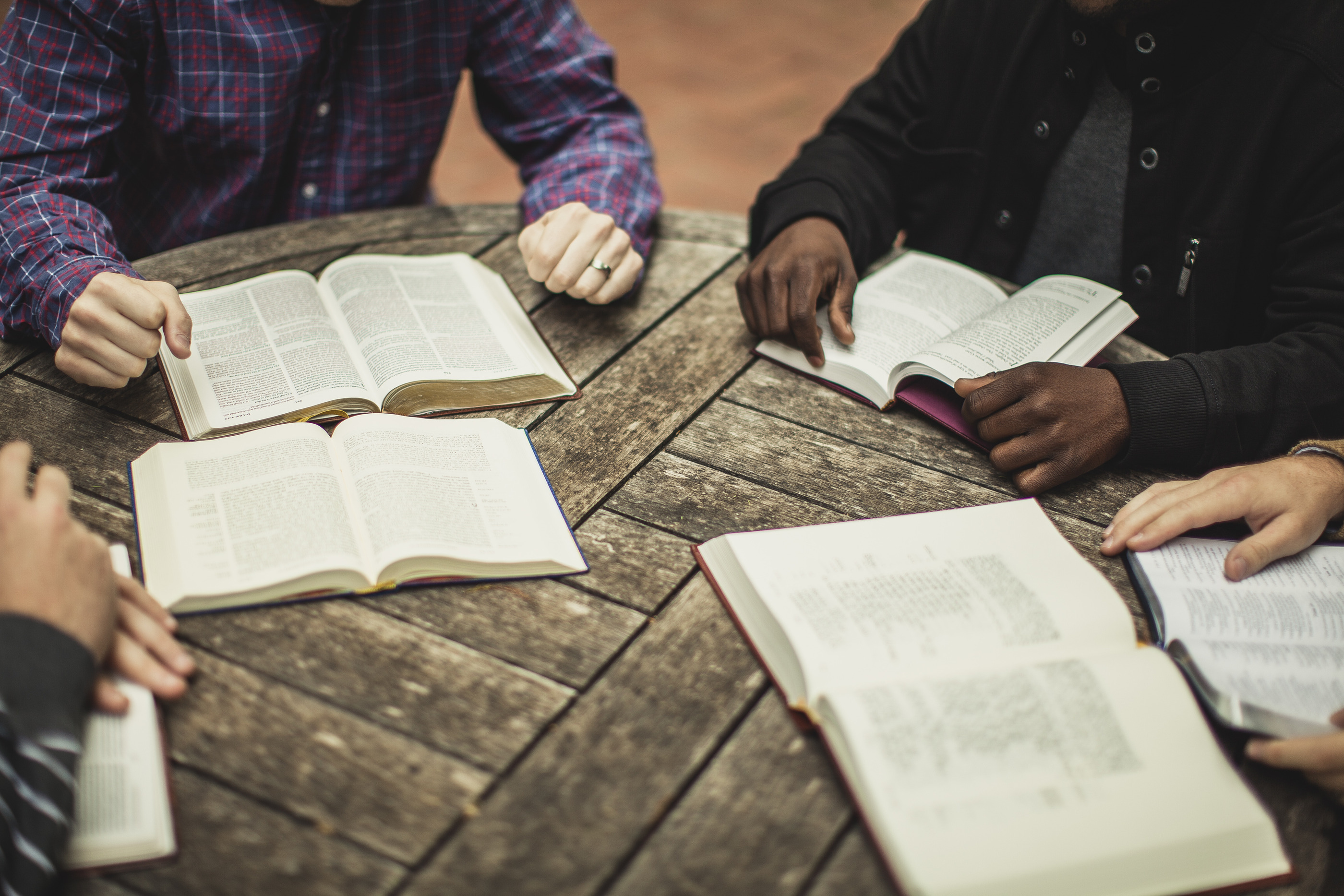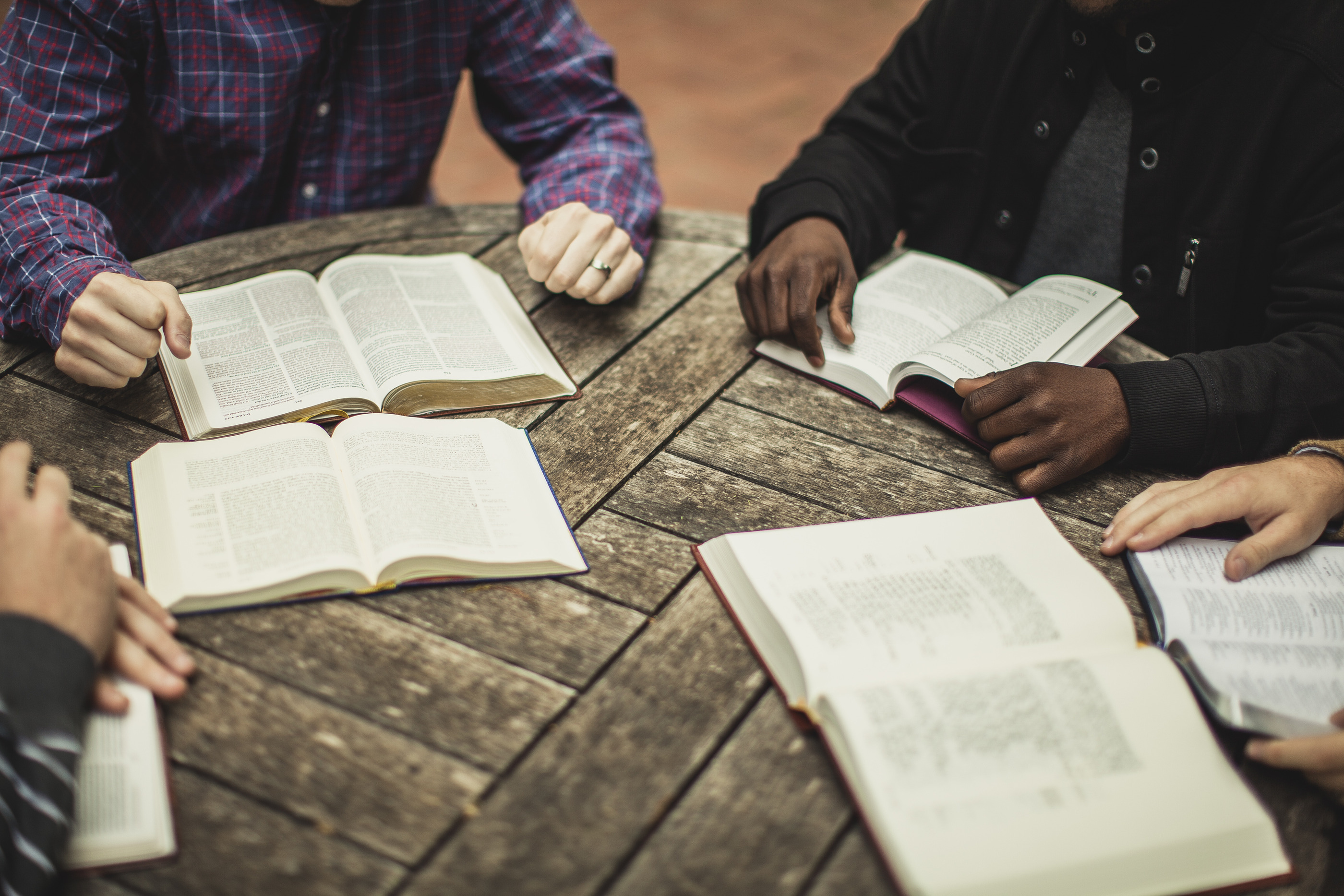 It's too easy to take for granted the blessings God has heaped on us. Let's stop for a moment and think about several of them. We still have the blessing to freely worship. Not only on Sunday, but during the week too we're free to gather together for fellowship and study. We have the blessing of God's Word in our own language. Unlike so many believers in the history of the New Testament church, we have the Bible in a language we can understand – and these Bibles are cheap and readily available. Finally, we have the blessing of literacy. The fact that you're reading this puts you at a far greater advantage than many believers in the history of the church. What incredible riches our God has lavished on us!
Do We Have a Heart For Searching Out God's Word?
Yet it does seem that many church members take these things for granted. In every church I've served, there is always the mass problem of Bible study. Every consistory discussed it. It's the problem of encouraging individual believers to study the Bible for themselves. It's also the problem of encouraging believers to study the Bible together. I'd venture to guess that, on average, probably 25% of the communicant members in the churches I've served regularly studied Scripture together. Actually, 25% is on the generous side.
What can consistories do about it? Here's the problem: office bearers can badger members into Bible study groups for a time. But if their heart is not in it, typically they won't persevere. The heart is the issue – and how do you change someone's heart? You can't. The Holy Spirit does that. He does it, however, through us. He says in 1 Thess. 5:14, "And we urge you brothers, admonish the idle, encourage the fainthearted, help the weak, be patient with them all." We're to do these things with the Word of God in our hand.
In this article, I want to lay out the Bible's answer for why believers should study Scripture together. There are two audiences I want to address. The first is the office bearer who wants to encourage Bible study in his congregation. The second is the believer who may be lagging in conviction about the value of this practice.
Psalm 119 as a Prayer for the Way We Want to Be
So, why study the Bible together? When our thoughts turn to Scripture and our attitude towards it, Psalm 119 is a frequent destination. This Psalm extols the Scriptures in exuberant terms. It also speaks of the believers' emotions/affections about the Bible. For example, nine times the Psalmist speaks of his delight in God's Word. Seven times he testifies of his love for the Scriptures. He witnesses to the joy that comes from the divine writings. It's important to read all these things with our eyes on Jesus. He is the fulfilment of all these holy emotions – he exhibited them with an unparalleled depth and consistency. Moreover, Christ did that in the place of us who often sag in our feelings about God's Word. His love and joy in the Word are credited to us by God. When we see Psalm 119 that way, it puts it in a new light for us. It speaks of our Saviour's obedient life for us, but also his sanctifying power in us. We look at Psalm 119 as a prayer for the way we want to be. In our new nature, empowered by the Holy Spirit, we want to be like Christ. We want to reflect our union with him – we want to love the Scriptures like he does!
When we do, we won't have to be coaxed into Bible study. It's something we will love to do because, being united to Christ, we love God and we love his Word. Personal Bible study will come from the heart, and so will group Bible study. Then the rest of what I'm going to write will sound perfectly persuasive.
Getting to Know Our God
The chief attraction of Bible study together is a better view of the glory of God. The Scriptures are all about revealing to us the glory of the Triune God, particularly in the gospel. I'm talking about his beauty, his splendour, his magnificence, his awesomeness. Scripture reveals God to us in all his transcendent excellence.
When you study by yourself, you will see it. But when you study with others, you will see more and see further than you will by yourself. One person can only see so much. One person can have blind spots. But when several Christians gather together around God's Word, they'll find more to be amazed at about our God. He will receive more praise and honour. That's what we want, isn't it?
Encouraging One Another
However, there is not only a vertical aspect here. It turns out that what brings more glory to God is also for our benefit. When we gather together with fellow believers around God's Word, there's encouragement to be found. We support one another. We pray together. We enjoy fellowship. When it's going as it should, Bible study can feel like Psalm 133:1, "Behold, how good and pleasant it is when brothers dwell in unity!"
We could also think of what Scripture says in Ephesians 4. There God speaks about how Christ has given the gift of office bearers to the church. He says their work is to "to equip the saints for the work of ministry, for building up the body of Christ." They do that work with the Scriptures. Bible study together will likewise build up the body of Christ and with exactly the same blessings described in Ephesians 4:13. Bible study together will lead to the unity of the faith and of the knowledge of Christ. It will enable us to grow together in maturity. It will help pull us into the "measure of the stature of the fullness of Christ."
Two Objections
Some church members have keenly developed reasons for not going to Bible study. They could go (they have the health and the time), but they refuse to. Let me briefly address two reasons I've heard over the years.
One objection is that it's all the same: "The same people talk and they always say the same thing. It makes for a boring hour or two. So it's just not worth the time or effort." I'm familiar with this one because I used it as a young man. I remember saying this at a friend's house and his mom reamed me out. She said, "If you don't like the way it is, then it's up to you to make it different. You lead by example. You'll only get out of it what you put into it." She was exactly right.
Another reason comes from a darker place: "Everyone at these Bible studies is so dull. They don't have a good basic understanding of the Bible. It's just frustrating listening to them ramble on in their ignorance. Their lack of knowledge about the Bible is exasperating." The essential problem here is pride. One's pride leads to impatience with other believers. Bible study presents an opportunity to share our insights with one another. One may have to pray for growth in holiness to do that humbly and judiciously, but rather than flee from that challenge, we should embrace it. Moreover, we need to be open to the possibility that there is something to learn from other believers – perhaps we don't have the exceptional level of knowledge we thought we had (cf. Phil. 2:3).
Conclusion
The Bible has famously been compared to a love letter from God. Of course, love letters are mostly a thing of the past, but the idea is still current. If you were to receive a love letter, you would treasure it and read it carefully several times. The Bible is God's love letter to his people. Why would any recipient not want to read and study that letter as often as possible, both on your own and with other believers? If you're part of a Bible study, stay consistent with it. If you're not part of a Bible study, go and find one in your local church. With your meaningful contribution, God will be praised and you'll be blessed.
*********
This article was originally published in Reformed Perspective magazine.