Bizarre Foods of CDO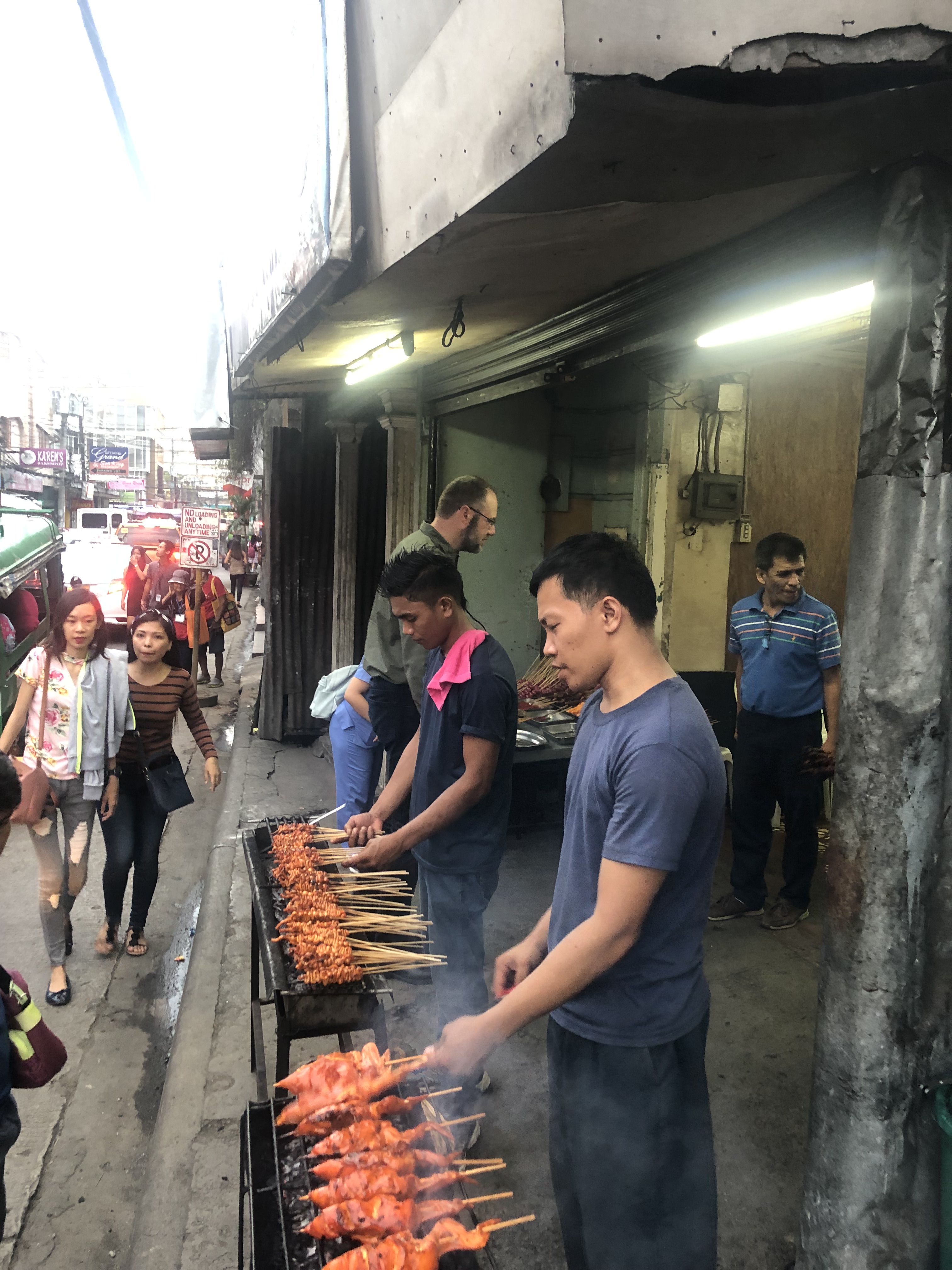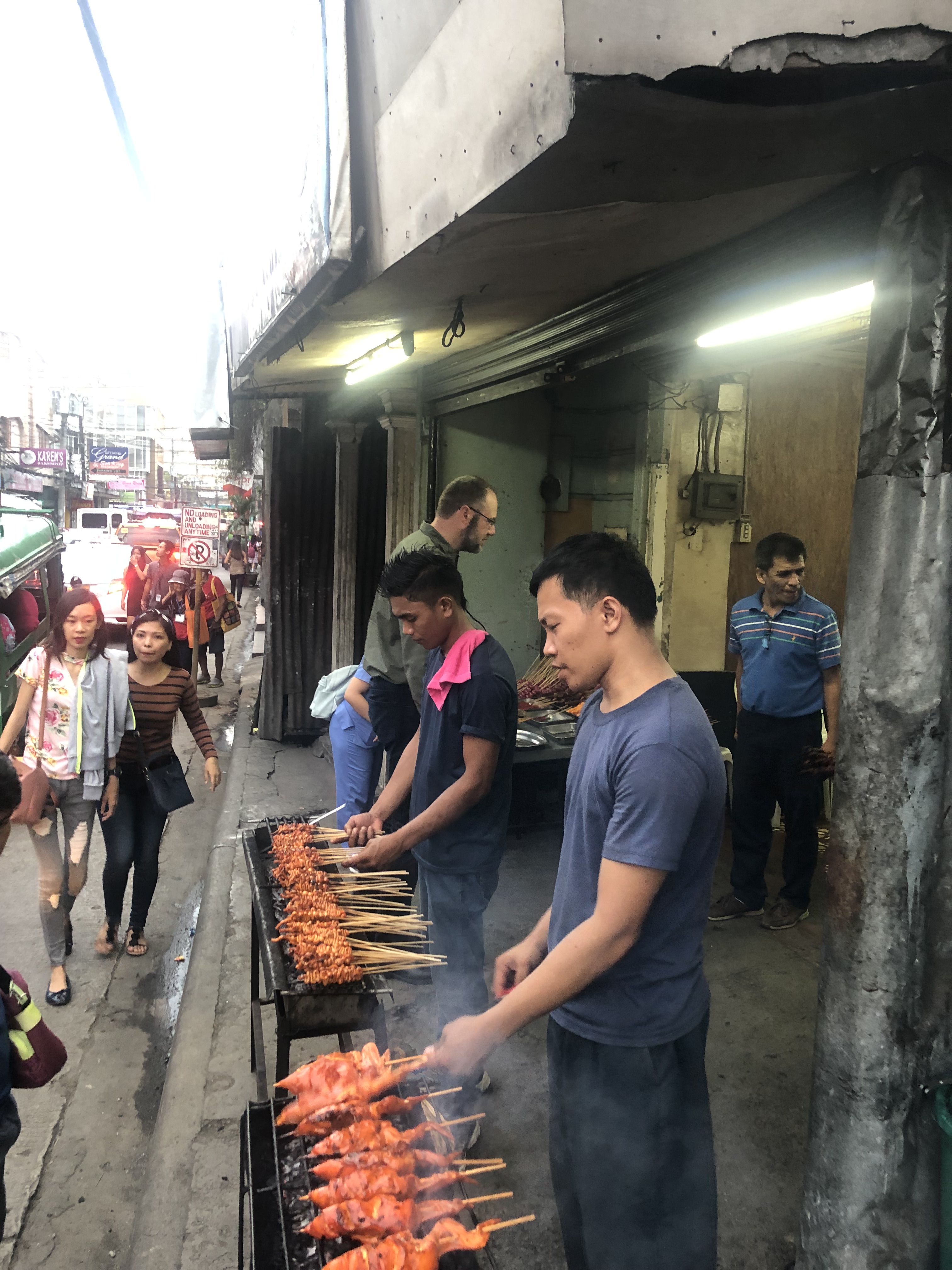 I went to the Philippines to preach and teach. And I did. But those who know me know I had other motives besides. I enjoy travelling, and when I travel, I explore new food vistas. I'm one of those adventurous sorts usually up to trying the "bizarre foods" of the world.
So I found myself once again in Cagayan de Oro or 'CDO' as the locals call it. CDO is a city of about 600,000 in the northern part of Mindanao. Mindanao is a Filipino island often in the news because of its large Muslim population. Most recently, Muslim terrorists captured the city of Marawi until the Filipino army moved in. There are certain parts of Mindanao that are no-go zones for guys like me. But not CDO.
CDO is not in a Muslim part of Mindanao, so it's relatively safe. This was my third time there and it's gotten safer – I'm told the new President Rodrigo Duterte gets the credit. As a Westerner, you can certainly walk around most parts of CDO day or night without any worries. So I did.
My teaching schedule was heavy – for a few of the days I was going for six or seven hours. But there were breaks, especially a long one over the dinner hour. On one of these breaks, I slipped out and scouted. The place where I was teaching was in the heart of CDO. It was not difficult to find the new experience I was after.
Before coming, I'd made a list of the new foods I wanted to try. There was dinuguan – a savoury stew made from pork blood. There was sisig – a sizzling dish made from pig face, assorted spices, and an egg cracked over top right before serving. Crispy pata – deep fried pig feet. Except for the last one (which I'd get later), I'd knocked all these items off my list. One of my favourites, balut (duck egg with the embryo) was something I'd already had several times. Now I was searching for something else, but I didn't even know what it was.
I wandered the narrow streets in the downtown. I danced with the jeepneys, tricycles, motorbikes, cars, and people. Somehow nobody gets hurt. I guess Filipinos know how to figure this all out. They also love their food and down almost every street there's something. Some of it is relatively tame and uninteresting, like fried chicken skins or pork rinds. But then something colourful caught my eye and I knew I wanted to try it.
But I also didn't want to get sick. During my last visit to the Philippines I tried a coconut wine advertised as a "cleanser." There is truth in Filipino advertising. Whoever sold me that definitely had shares in toilet paper.
So I scouted the location and then went back to the teaching venue. The next day I asked if a couple of Filipinos would join me, just to guide me and make sure I don't eat something I'd regret. Jim and Samboo – two old friends of mine from Marawi – volunteered to help. Take a right, take a left down the first street, take the second right and walk about half a block down. They didn't know where we were going, but I sure did. I showed them the grill station that got my attention.
It was a small shopfront with a large grill out front where skewers of meat were being cooked over hardwood coals. Sadly, I can't smell much anymore – I had an undiagnosed neurological problem in 2015 that made me lose most of my smell. But I can imagine that, if one could smell, this would be a delightful aroma. It was certainly an amazing sight – on one side the grill, on the other all the meats you could choose from to be grilled. About halfway through the grilling process, the meat would be slathered with a dark red sauce. I was ready to go all in. Jim and Samboo gave me the green safety light.
The worst job I've ever had was at a chicken processing plant in Edmonton. I worked on the line eviscerating chickens – a.k.a. gutting them. Some entrails were saved: the gizzard, the heart, the liver. But, as far as I know, the rest was discarded.
Here at this CDO grill station, I spotted skewers of chicken gizzard, heart, and liver. There were other skewers with little balls of chorizo sausage and still others with the more conventional cuts of chicken. But there were also skewers with long worm-like organs – chicken intestine. Now that's something new!
Jim ordered several of these skewers and then we sat inside and waited for them to cook. Before long, we had them in front of us. I tried them all, including the intestine. It was okay, and I would eat it again, but I wouldn't rank it up there with the best foods I've tried in the Philippines. There's a reason why these kinds of foods are sold on the street for just a few pesos – there are plenty of low-income Filipinos relying on these cheaper cuts for their protein. Not everyone in the world can afford chicken breast.
I appreciate the fact that Filipinos don't waste what they take from creation. If a pig gets slaughtered, most of that pig will get consumed. Same even with the chickens. While it might be by virtue of necessity, this stewardship is commendable.
Later I was speaking with Kit, our volunteer driver. I soon found out he was also a foodie – he loves to cook and eat. During one of our conversations he said, "There's this guy on TV, he says, 'If it looks good…'" Then I finished his sentence, "Eat it!" Turns out we're both big fans of Andrew Zimmern, the host of Bizarre Foods. Zimmern has a couple of episodes about the Philippines, but I don't think he's ever ventured down to Mindanao. So with my CDO grill station experience, I think I may even have one over him. And no, I didn't get sick.