Now Available: To Win Our Neighbors For Christ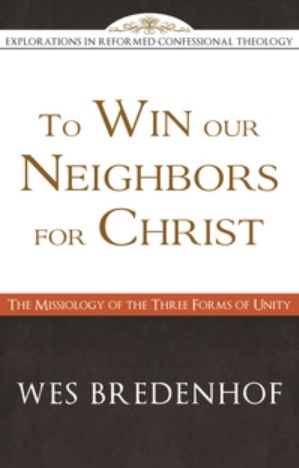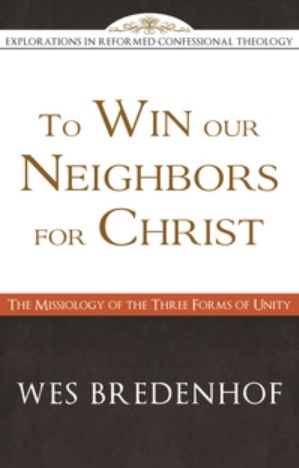 Now available from Reformation Heritage Books!
In many modern histories of Christian missions, the Protestant Reformation of the sixteenth century is depicted as a movement lacking missionary zeal. It has virtually become a given that the Reformation was not oriented to the church's missionary task. In To Win Our Neighbors for Christ, Wes Bredenhof answers these charges, proving that it is a mistake to say the Reformation and the confessional documents it produced have nothing to say about missions. The author demonstrates that the Three Forms of Unity—the Belgic Confession, the Heidelberg Catechism, and the Canons of Dort — properly understood, have much to offer the study of missions. More importantly, they encourage us to care about a world lost in unbelief, making us more mission-oriented and outward-looking.
Endorsements
"To Win Our Neighbors for Christ is a helpful tool for every Reformed Christian seeking to understand and use our confessions in a missional way. It gives the historical background for each of the three forms of Unity and shows that the original intent of our confessions was indeed to reach the lost with the good news of the gospel. It also shows how we as a church need to have that same desire to clearly articulate these truths to our own generation of souls today." — Richard Bout, missions coordinator, United Reformed Churches in North America (URCNA)
"Full disclosure: Dr. Wes Bredenhof is my family's enthusiastic pastor, through whom we are fed with pure gospel preaching. His heart pulses with true love for the biblical, Reformed faith and with a deep desire to reach the lost. In this book he shows us that these two things belong together— indeed, that the Reformed confessions themselves encourage mission. I pray that many more believers would see the intricate interconnections of these two pulses, and I'm sure that this book will help them." — Dr. Theodore Van Raalte, professor of ecclesiology, Canadian Reformed Theological Seminary