What About Advent and Lent? Excerpt from Aiming to Please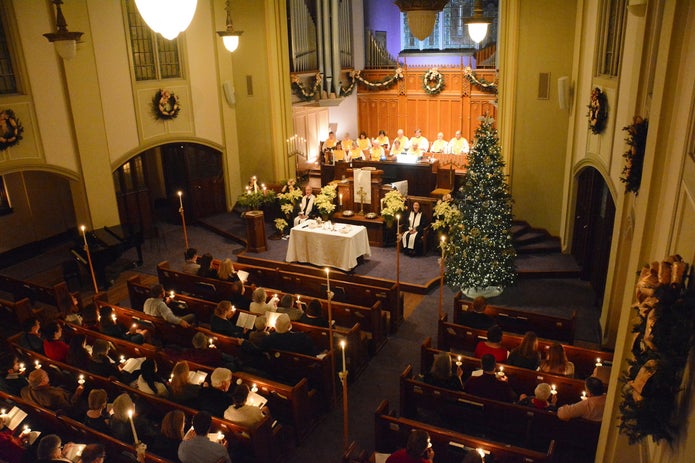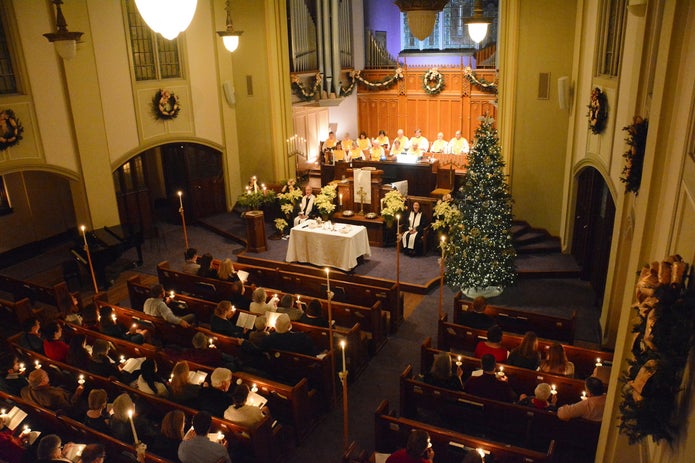 The following is an excerpt from chapter 17 of Aiming to Please: A Guide to Reformed Worship (available from Amazon and other retailers). The chapter begins with a consideration of the so-called Days of Commemoration (Christmas, Easter, etc.). I argue that there is liberty for Reformed churches to worship on these days.
************
What About Advent and Lent?
Some churches follow not only the practice of commemorating occasions like Christmas and Easter, but also the special seasons of Advent and Lent. Advent is the four weeks leading up to December 25. Lent consists of the forty days leading up to Easter – it includes Palm Sunday, Ash Wednesday, and Maundy Thursday. This liturgical calendar (which includes far more dates and seasons) is observed in Roman Catholicism and Anglicanism, but has also made some inroads into Reformed churches as well.
We noted above that John Calvin did not practice Advent or Lent. There were services every day in Geneva and, in the week leading up to Easter, Calvin did preach on the suffering of Christ.[1] However, that is not at all the same as forty days of Lent observance or four weeks of Advent.
By the time of Abraham Kuyper, there was a diversity of practice in the Reformed Churches of the Netherlands. Kuyper noted that quite a few ministers in his time did follow the liturgical calendar, including Advent and Lent.[2] He was opposed to prescribing anything on this score, and himself expressed some reservations about it.
There are a few objections one could bring to following the liturgical calendar more broadly. To start, I appreciate what Hughes Oliphant Old wrote about this:
The recent effort to bring back the celebration of the old liturgical calendar has suspicious similarities to a revival of the nature religions, natural theology, a cyclical interpretation of life, and the resurgence of the religions of fortune and fertility. One does penance in Advent, when winter sets in, and then one rejoices at Easter, when the flowers reappear in the spring. It is all quite natural, but this fascination with liturgical seasons sometimes seems not much more than a revival of Canaanitism. The primary emphasis of any Reformed liturgical calendar should be the weekly observance of the Lord's Day.[3]
Moreover, the observance of these seasons gives the impression that we are somehow reliving all these events in redemptive history. It is as if we are spending four weeks waiting for Jesus to be born – when he was already born 2000 years ago. Or, with Lent, it seems that we are spending forty days preparing ourselves for the crucifixion on Good Friday. These events have happened and it is one thing to commemorate them, it is quite another to spend several weeks almost pretending we are waiting for them.
Related to this are the practices which usually accompany these seasons and especially Lent. I am thinking especially of the practice of fasting for Lent. This is done not only by Roman Catholics, but also by Lutherans and growing numbers of evangelical Christians. Now there is definitely much to commend fasting from a biblical perspective.[4] The problem is not with fasting as such. The problem is connecting fasting to a man-made liturgical season. Biblical fasting is voluntary and secret. Lenten fasting is sometimes mandated (as with the Roman Catholic Church) and sometimes merely encouraged. But it is always with the idea that this fasting is a preparation for observing Christ's suffering – something he has already endured in our place. By adopting the practice of observing Lent in our churches, we could be giving the impression that the practices associated with Lent are commended for our use as well.
There is also another objection – one to which I have alluded several times already. We have agreed to go each year through the 52 Lord's Days of the Heidelberg Catechism. As we do that, we are already covering the important events of redemptive history. If we follow the season of Advent, we spend one Sunday on Lord's Day 14, one Christmas sermon, plus four more Advent sermons. Each year, believers in such a church would hear six sermons on Christ's incarnation. The situation is similar with Christ's suffering: two Lord's Days (15 and 16) on his suffering, plus a Good Friday sermon, and then six Sundays of Lenten preaching. Is it necessary or helpful to dedicate this much of the preaching schedule to these topics? Moreover, if a preacher wishes to follow the model of serial expository preaching, these seasons of Lent and Advent are not going to allow him to make much progress through a book. After all, 10 of 52 Sundays are dealing with Christ's incarnation and suffering.
All things considered, a good case can be made for observing the days of commemoration. But seasons of Lent and Advent are better left to the side. I will certainly respect the liberty of the church or the colleague who follows this, but it should also work the other way around. If a minister is not comfortable with the practice, no church ought to force him. When it comes to Lent and Advent, Kuyper was right: there should be no prescription. As the Belgic Confession puts it in article 32, let us be careful about having "laws introduced into the worship of God which bind and compel the consciences in any way."
---
[1] Elsie Anne McKee, "Reformed Worship in the Sixteenth Century," 17-18.
[2] Kuyper, Our Worship, 180.
[3] Old, Worship Reformed According to Scripture, 164.
[4] See my article "The Value of Fasting," in Clarion 45.13 (June 28, 1996), 300.