Calvinist Monks?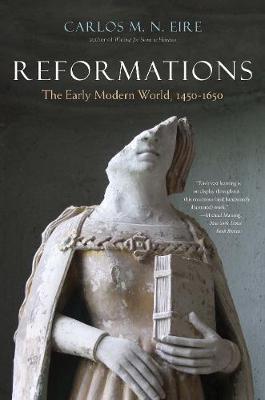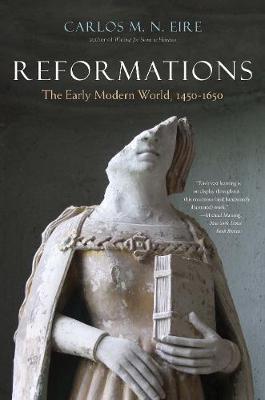 I've been reading Carlos Eire's Reformations: The Early Modern World, 1450-1650. It's an enjoyable survey of this time period, though approached from the angle of a historian who presents himself as having no dog in any of the theological fights described. Chapter 12 is on "Calvin and Calvinism" and I thought this excerpt was particularly thought-provoking and worth sharing here:
One of the first reforms instituted by Calvin upon his return to Geneva in 1542 was the creation of a Psalter, a hymnal composed entirely of psalms from the Bible. Subsequent editions added more psalms to the original Geneva version, culminating with the 1562 edition, which contained all 150 psalms in French, the language of the people, set to simple, singer-friendly tunes in poetic meter. The Genevan Psalter was a collaborative effort, but chiefly the work of the musician Louis Bourgeois, the poet Clement Marot, and the churchman Theodore de Beze. Eventually reprinted hundreds of times and translated into many other languages, the Geneva Psalter would come to have an enormous influence on Calvinists everywhere, as the psalms became both a way to pray to God and a way to listen to God. It helps to keep in mind, however, that while the psalter sought to make a biblical text the heart and soul of the liturgy — to ritualize the sola scriptura principle — it was not at all a Protestant invention, but rather a continuation of monastic piety.

In many ways, Genevans lived up to the imperative ideal of St. Benedict's monastic rule: ora et labora (Pray and work)! Ironically, Calvinists ended up worshiping in a way similar to that of the medieval monks they so despised, singing the Psalter on a regular basis as a community. They also sanctified work itself, as a holy calling, and the practiced discipline and exclusion. Geneva, like a well-run monastery, was no welcoming refuge for sinners or slackers. But the parallels end there. Calvinists were committed to transforming the world by living in it, not by setting themselves apart, and there is a world of difference between these two ways of life. Calvinists saw themselves as a continuation not of monasticism, but rather of Israel, as God's chosen people. And within this self-conception one very important difference distinguished Calvinists from the ancient Israelites: the Promised Land of the Calvinists was the whole world, not just some tiny patch of arid land wedged between the Jordan River and the Mediterranean Sea.

Carlos Eire, Reformations, p.316
Some of my own thoughts:
The idea of a continuation of monastic piety is interesting, but I doubt it would have resonated with Calvin or other Genevan clerics. They would probably have argued that psalm-singing is part of the church's patristic, rather than monastic, heritage. In other words, it goes back to the early church and the Reformation was recovering early-church practice.
Second, the expression ora et labora certainly has had currency in Reformed churches. In Canada I remember a Bible study group for young people which bore that name — one which is indeed derived from Benedictine monasticism.
Finally, I appreciate Eire's contrast between Calvinism and monasticism in terms of how to regard life in this world. The idea of cutting yourself off from the world (or world-flight) is indeed not historically Calvinistic. In this regard, some streams of Anabaptism are more in line with monastic ideals.