Where Was the Location of the Synod of Dort 1618-19?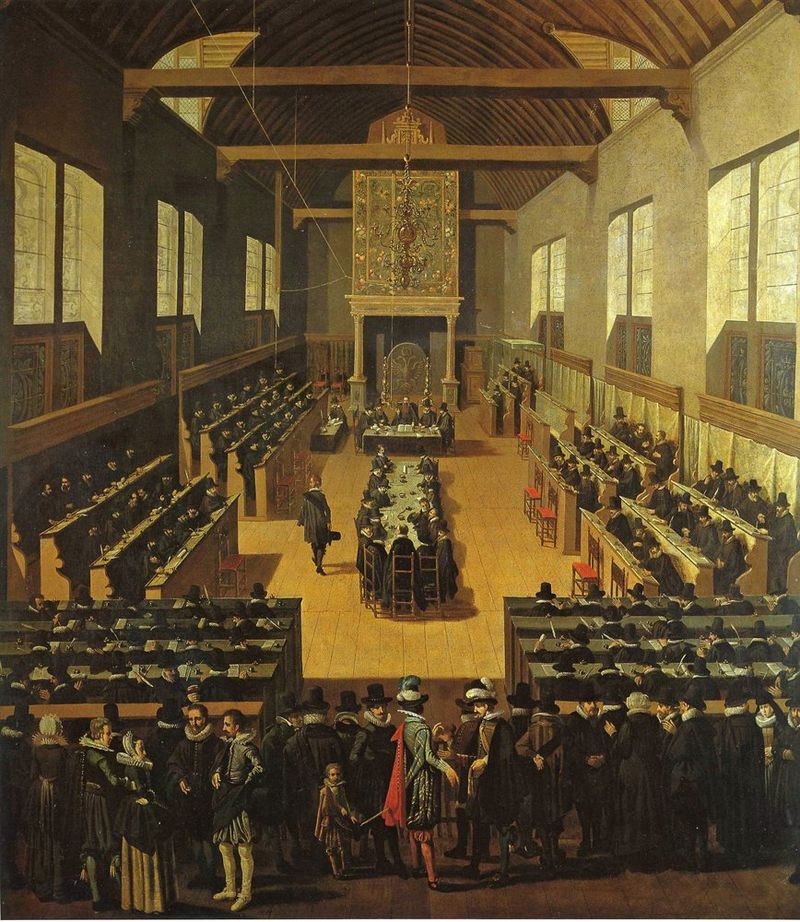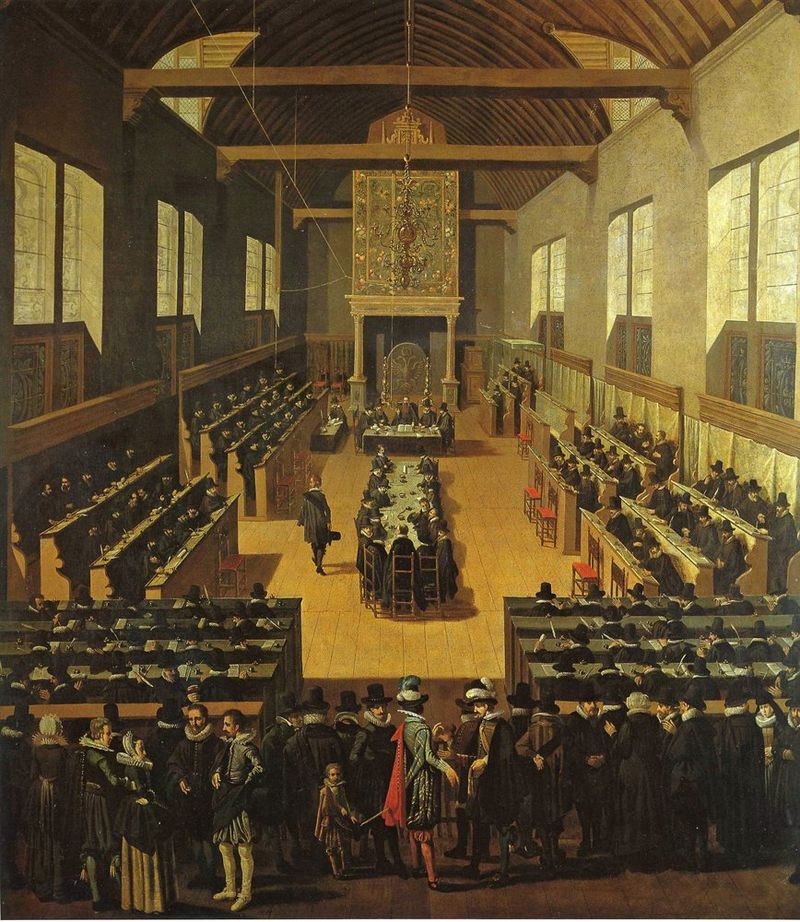 Every now and then it happens. Someone travels to the Netherlands, visits the historic city of Dordrecht, and reports back that they saw the building where the great Synod of Dort was held. However, this is impossible, I tell them, because that building is no longer there. In the interests of promoting historical accuracy, I thought I would write a little post about this, just providing a couple of sources to prove it.
The Acts of the Synod of Dort are currently being published by Vandenhoeck and Ruprecht in a critical edition. In the first volume, Herman Selderhuis provides a short historical introduction. You can find most of this introduction online here. The relevant page is xxiv. There Selderhuis relates that the synod was held in a building known as the Kloveniersdoelen. This was a building where the city militia met and also stored their guns. No matter what a tour guide may tell you, the synod was not held in a church or cathedral. It was in a civic building. True, the Synod was opened and the Canons were publically presented in the Grote Kerk (according to Aza Goudriaan and Fred van Lieburg), but the sessions of the Synod (when the Canons were written) took place in the Kloveniersdoelen.
Moreover, if you can read Dutch, check out this Wikipedia article about the Kloveniersdoelen in Dordrecht. If you can't read Dutch, I can summarize the important parts for you: the building is no longer there, it was destroyed in 1857. Yes, in this case, Wikipedia is accurate — you can confirm it here. Case closed.