Now Available: God Did Say!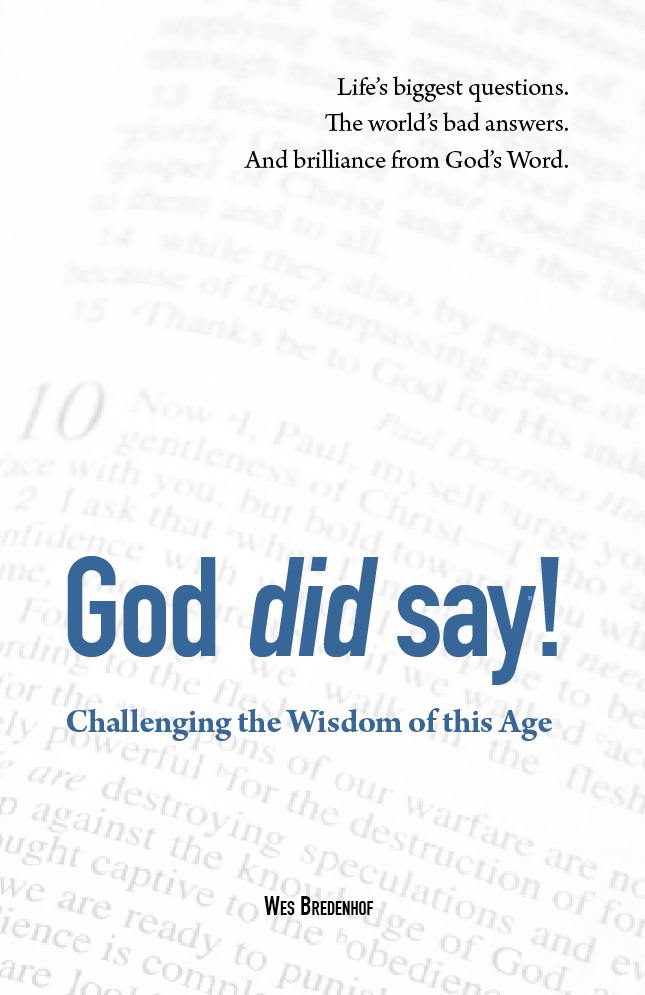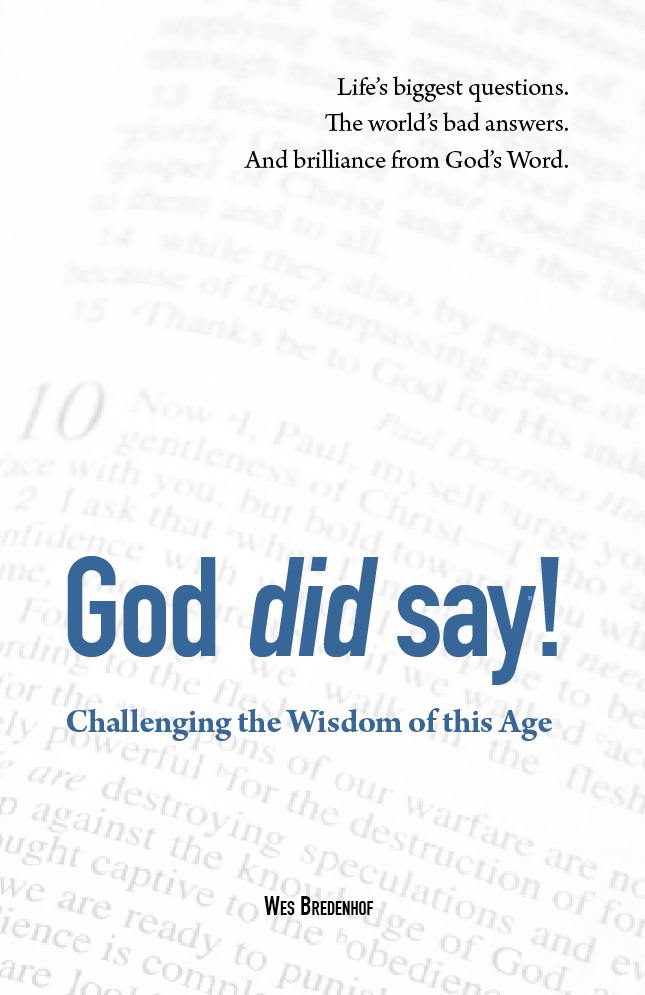 Now available from Reformed Perspective Books.
"Did God really say?" To Eve it may have seemed the Serpent was trying to clarify what God had said, but his purpose was something else entirely. This, here, was a challenge to God's Truth; this was the Devil trying to raise doubt. Today some within the Church are asking this same question for the same reason: these are people who have embraced a worldly form of wisdom. They ask this question not to seek Truth, but to obscure the wisdom of God's Word. In God did say! Dr. Bredenhof clears away the confusion by taking us straight to Scripture. He lays out the answers God has given to life's biggest questions, like: "What is Truth?" and "How did we come to be?" He explains what the Bible says about sin, about Satan, and about the Bible itself. And he exposes the foolishness of the world's wisdom by contrasting it with the wisdom of God's Word. Dr. Bredenhof wants us to understand that there is no need for uncertainty, because God did say!