A Case Against Islam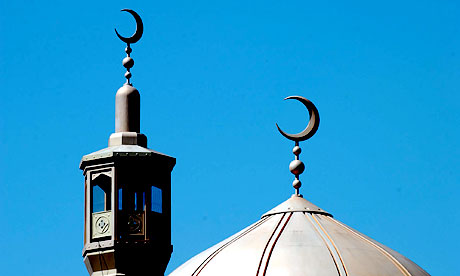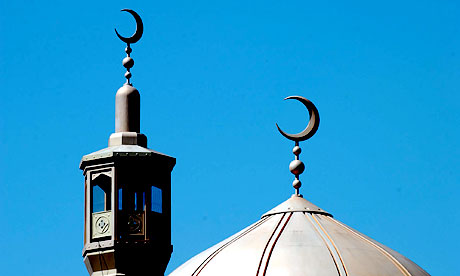 I've just finished reading K. Scott Oliphint's Covenantal Apologetics: Principles & Practices in Defense of our Faith. It was a refreshing and in some ways innovative approach to Reformed apologetics following the general trajectory of Cornelius Van Til's presuppositionalism. One unique feature of the book is its presentation of several "dialogues" between a Reformed ("covenantal") apologist and various forms of unbelief or wrong belief. Wrong belief is what we find countered in chapter 7. Oliphint demonstrates how Christians might respond to the apologetic challenge of Islam, both exposing its weak points and presenting a better way with Christianity. I found especially his presentation of the weaknesses of Islamic theism to be compelling. He argues that we need "show how the religious system of Islam cannot stand of its own rationalistic weight" (258). I'd like to share the best part of the dialogue between Covenantal Apologist (CA) and the fictional Ishaq Muhammad (IM):
CA: …if I have heard you correctly, Allah's will does not in any way constrain him. Allah does now, and will always do, whatever he wants to do. And what he wants to do later could be the opposite of what he has revealed through Muhammad. This is why you can have no guarantees with respect to Allah's will, which is the sum and substance of Islamic religion. Is that correct?

IM: Yes, theoretically, that is correct. He cannot be constrained because he transcends all. But Muslims have hope that Allah will delight in our deeds and so bring us to heaven.

CA: I understand. But that hope is only an empty hope. And, like your understanding of mystery, it has no basis in knowledge. It is, as we like to say, a blind faith. Since the Qur'an is a revelation of Allah's will, what he wills to do in the end may be the opposite of his will revealed in the Qur'an. Correct?

IM: Yes. Allah be praised. That is correct.

CA: Well, Ishaq, if that is true, then it just may be that what I believe and what you believe are the same thing, though you could never know that.

IM: What? This is blasphemy. I do not believe that Allah is three gods; I do not believe that he has a son. I reject all that you hold to be true.

CA: Yes, I know. I did not say that you believe what I believe. What I said is that it may be the case that what you believe and what I believe are the same. Allah is free to will such a thing.

You will have to admit, Ishaq, that Allah is free enough to decide and to will that he will bring all Christians to heaven and reject all Muslims. You will also have to agree that he may determine to have a son. He may, if he so wills, determine that Christian belief is to rewarded eternally and Muslim belief is to be condemned. If this were true, would you say, 'Allah be praised'?

This, it seems to me, is the only 'reasonable' conclusion to your own religion. There is nothing in the transcendent necessity of Allah, since that necessity includes his absolute freedom (except, as I have said, not the freedom to relate to anything), that hinders him from accepting all Christians. So it just may be, based on what you have told me, that Christianity is the true religion and Islam is not, at least from the perspective of Allah's absolutely free will. (247-248)
This is definitely one of the best examples I've seen of Reformed apologetics applied to Islam.