The Short, Sad Life of Derek Boogaard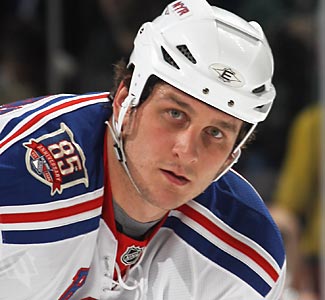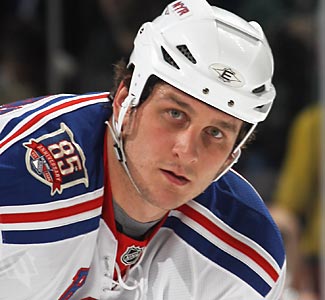 If you know NHL hockey, I don't need to introduce Derek Boogaard. For the rest of you, he was what they call an enforcer for the Minnesota Wild and, later, the New York Rangers. He wasn't a great hockey player. He didn't score a lot of goals or make a lot of assists. Derek Boogaard was big and he could beat other players up. Unfortunately, that left him with a lot of pain that could not be managed without medication. Boogaard died on May 13, 2011 from a lethal mix of alcohol and the painkiller oxycodone.
Though it happened some months ago, Boogaard's story has been in the news again of late. In December, The New York Times did a three-part series on Boogaard, documenting his rise from small-town Saskatchewan to the NHL. Jonathan Kay of Canada's National Post took note. Kay found the story disturbing and even more so because the NHL has made entertainment out of the enforcer role. Hockey fans get a rise out of watching big players like Boogaard beat each other bloody. Kay concluded that fighting in hockey is "a gratuitous crowd-pleasing, steam-releasing artifice that would disappear tomorrow if the league wanted it to disappear. It has nothing to do with the game, whatever apologists may tell you. And it survives only because it appeals to the most primitive and ugly tribalistic appetites of mind that exist within our brains."
Is there a Christian perspective on fighting in hockey? Should we cheer on our favourite team's enforcer? Or what about the hockey we play in our own "Christian" leagues? Is there a place for us to be entertained while fists fly? Perhaps David can help us answer those questions: "The LORD examines the righteous, but the wicked and those who love violence his soul hates" (Psalm 11:5).
**************
This first appeared in the January 2012 issue of Reformed Perspective.