Devotional Literature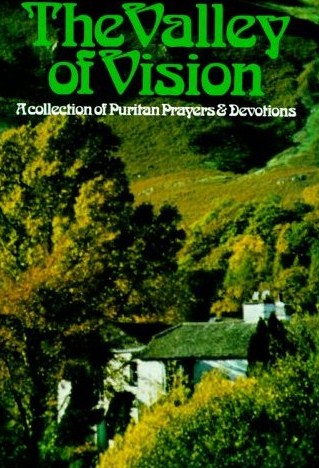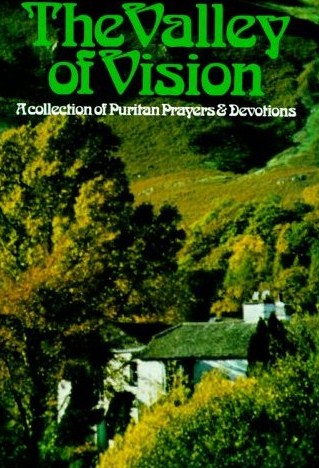 I get a lot of requests from people looking for devotional literature. The one person wants a book of devotions for retired couples. The other wants a book for engaged couples. Still another is looking for something for their teenage son or daughter. I used to search high and low for things I could recommend for these niche needs. No longer. Now I recommend that people just start with reading the Bible prayerfully. Why is it that everyone feels they either need to be spoon-fed or they need someone to make the Bible relevant for them? It's almost as if we've returned to the stereotype of the medieval church: everyone talks about the Bible but no one reads it for themselves. The thought seems to be that the Bible is a deep and mysterious book and we need someone else to interpret it and apply it for us.
Nevertheless, I do think there is a place for devotional literature. I think there is a place for authors to share their meditations on sacred Scripture. There is a place for us to learn from our forebears how to pray and to think Christianly. The thing is that these things ought never to replace our going directly to the source for ourselves. They should be supplementary. Moreover, we should lose this (post-)modern idea of niche devotionals — the devotional for the unemployed single mother, the devotional for the engaged couple, etc., etc. This trend is reflective of the narcissism of our day: everyone needs something crafted exactly for their personal, individual needs. Whatever happened to the catholic church? Whatever happened to the communion of saints? Whatever happened to being able to think and apply general truths to your individual needs?
So with those caveats, let me recommend some of the devotional literature that I've found helpful. This list is not exhaustive. There is a lot of good stuff out there, although most of it was written by dead old guys. Sorry! There just hasn't been a lot of thoughtful and at the same time faithful devotional literature written in our day. In no particular order, these are some of the resources I can suggest:
The Valley of Vision has long been one of my favourites. This is a collection of prayers from Puritans and Puritan-minded folks. Prayers are here from Thomas Watson, John Bunyan, Charles Spurgeon and many others. My only complaint about this volume is that it doesn't tell you where the prayers are from or who wrote which prayers. This book is also available in a bonded leather edition. It would be a great gift for young people doing public profession of faith.
Still on the subject of prayer, there's this volume from Johann Gerhard, a Lutheran theologian from the seventeenth century. I just recently discovered this and it's beautiful and powerful. Throughout Gerhard is either quoting Scripture or working with scriptural concepts.
Thomas Watson is my favourite Puritan. People who have a stereotype of the Puritans as obscure and difficult to read need to take a look at Watson. I recently picked up this one and I've been enjoying it tremendously. Here's a sample quote: "Let us get love to Christ. Love is a holy transport. It fires the affections, steels the courage, and carries a Christian above the love of life, and the fear of death. Many waters cannot quench love (Song of Sol. 8:7). Love made Christ suffer for us. If anyone ask what Christ died of, it may be answered, He died of love" (10).
Thomas Watson is so good that he gets double mention on this list. This volume is an arrangement of short devotional readings from his book Body of Divinity. There's enough here for an entire year. The language here has been slightly modernized for ease of understanding.
Near Unto God is an abridgement by James Schaap of a classic volume by the Dutch Reformed theologian Abraham Kuyper. I've been reading it for some time and have found it to be remarkable in places, puzzling (and almost bizarre) in others. It's hard to tell where Kuyper is being interpreted by Schaap. Unfortunately, I don't have either the Dutch original or the earlier English translation to compare.
Finally, also from our Dutch Reformed tradition, there is this classic by Petrus Dathenus. If his name sounds familiar, it's because he was involved with the production of our liturgical forms as well as an early edition of the Genevan psalter in Dutch. As Joel Beeke aptly summarizes it on the back cover, "This succinct treatise lets the light of Scripture shine clearly on the practical issues involved in teaching and living the doctrines of sovereign grace." Dathenus powerfully points Christians to an all-sufficient Saviour as the true "pearl of great price."